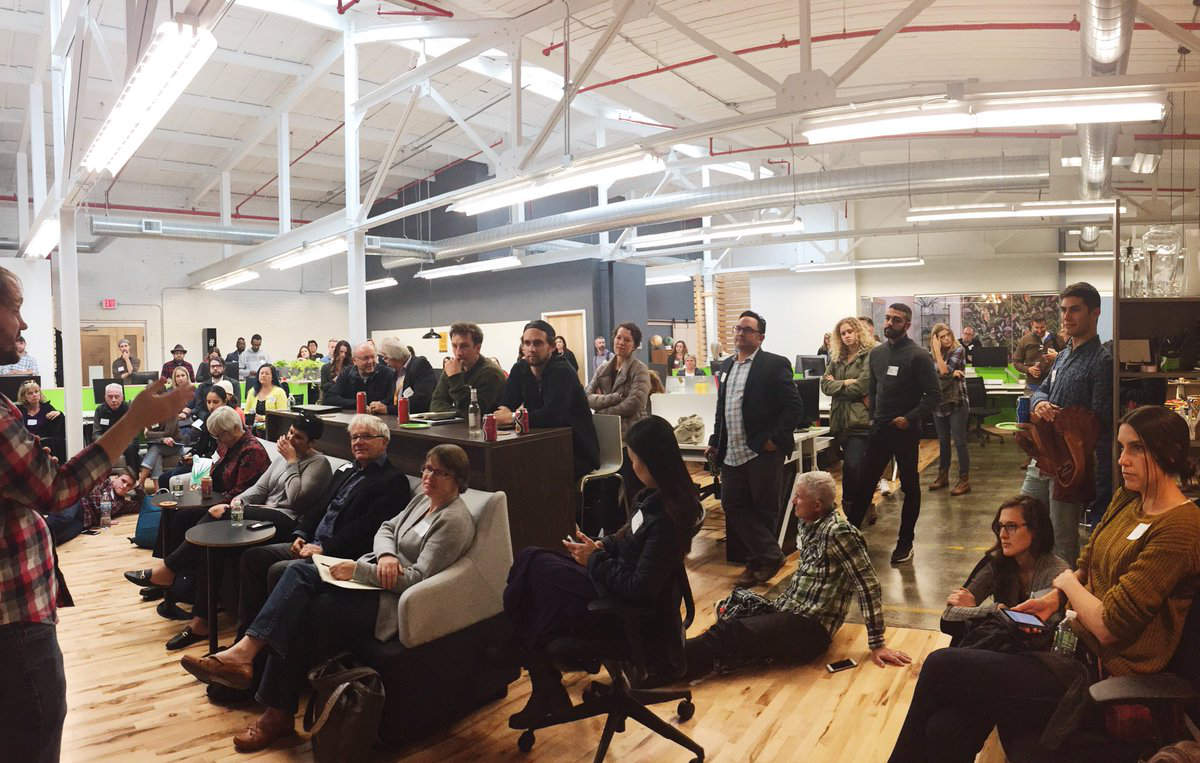 Welcoming Wednesdays for Startups and Small Businesses

Launch Minnesota is partnering with coworking spaces and economic development agencies across the state to assist entrepreneurs through Welcoming Wednesdays for Startups and Small Businesses. This new initiative brings together startups, small businesses and community experts for the purpose of making new connections and getting answers to all business-related questions.
On the second Wednesday of each month, spaces across the state will spotlight the range of business resources available in their communities. There will be experts in each location, including business coaches, Launch Minnesota regional leaders, support organizations and consultants from Small Business Development Centers.
All sessions are free with no registration required.
In addition to the in-person gatherings, these events will also be offered virtually on the Minnesota Exchange.
Details are also available on Launch Minnesota's Statewide Startup Calendar.
The next Welcoming Wednesday is scheduled for June 14.
June Welcoming Wednesday Host Locations
Northeast – Itasca Economic Development Center
Itasca Economic Development Center
Where: 12 NW 3rd St, Grand Rapids, MN 55744
When: 12:00 p.m. – 4:00 p.m.
Hosts: Amanda Lamppa (Innovate 218), Nichole Arbour (SBDC Business Consultant), Rob Sjostrand (SBDC Business Consultant)
Northwest – LaunchPad Bemidji
Where: 102 1st St W, Bemidji, MN 56601
When: 8:00 a.m. – 9:00 a.m. or by appointment
Program: What's SCRUM and How Can it Benefit Your Business?
Offerings: Free coworking
Southeast – Red Wing Ignite
Where: 419 Bush St, Red Wing, MN 55066
When: 9:00 a.m. – 3:00 p.m.
Hosts: Ben Koppel (Entrepreneurship Coach), Minority Owned Business Network
Offerings: Free coworking, Lunch and Learn with MOBN
Southwest – South Central Small Business Development Center and Mogwai Collaborative
Where: 424 Riverfront Dr, Mankato, MN 56001
When: 9:00 a.m. – 3:00 p.m. and free coworking in Mogwai all day
Hosts: Mankato State University and South-Central SBDC Center
West Central – Foundry
Where: 101 W. Lincoln. Ave., Fergus Falls, MN 56537
When: 9:00 a.m. – 1:00 p.m.
Host: Ryan Tungseth (Greater Fergus Falls Business Coach)
Twin Cities (three locations)
City of Bloomington

Where: Bloomington Civic Plaza (Dakota Conference Room), 1800 W Old Shakopee Rd, Bloomington, MN 55431
When: 12:00 p.m. – 2:00 p.m.
Host: Jeffrey Aguy

Impact Hub

Where: 825 Washington Avenue SE, #200, Minneapolis, 55414
When: 12:00 p.m. – 4:00 p.m.
Host: LegalCorps

Scott County Center for Entrepreneurship

Where: Dean Lakes Education Center, 4601 Dean Lakes Blvd., Shakopee, MN 55379
When: 10:00 a.m. – 11:30 a.m.
Hosts: Scott County CFE Experts
Program: Unraveling Artificial Intelligence