First Minnesota Volunteer Infantry Battalion, Civil War Battle Flag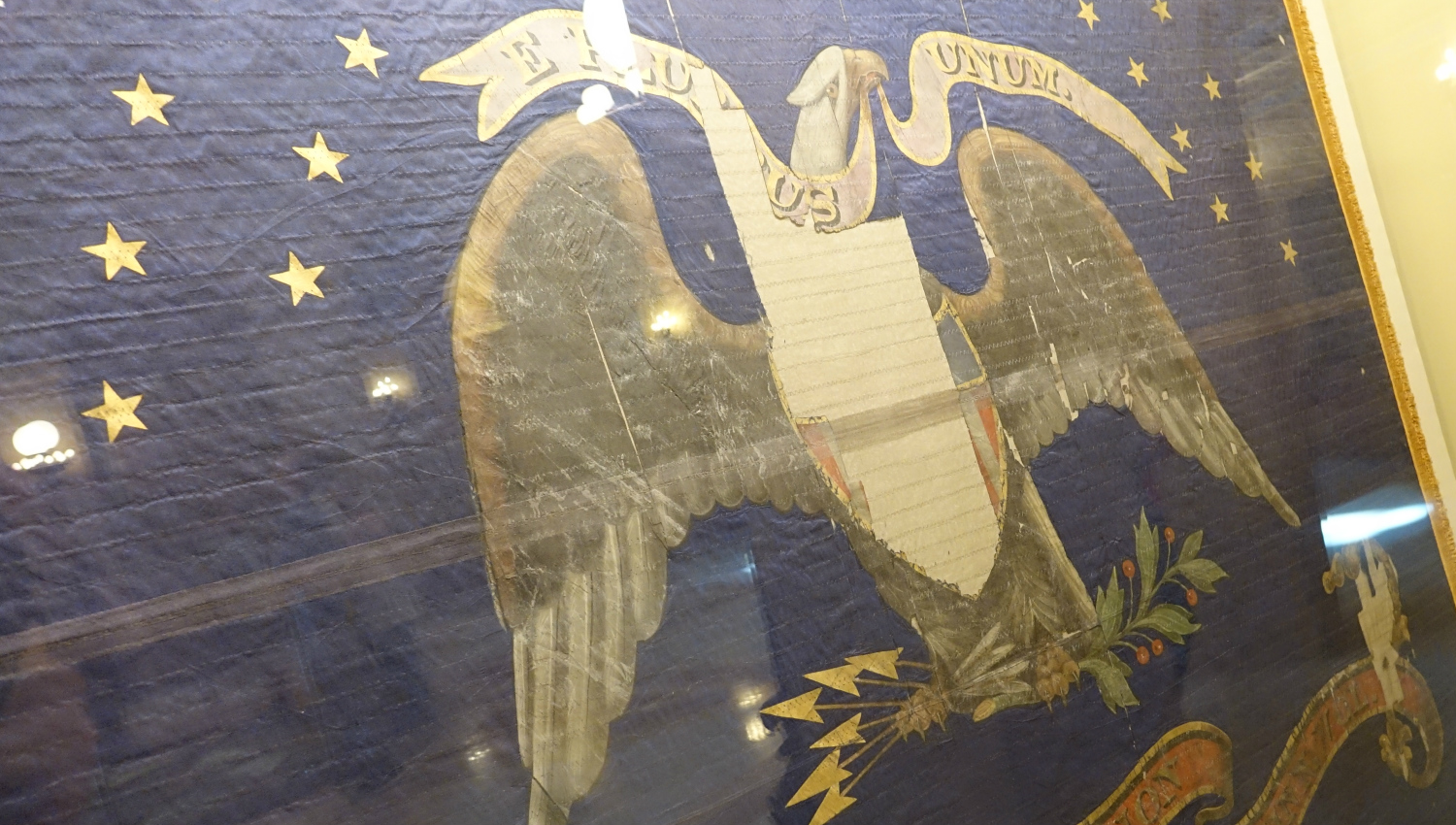 The First Minnesota Battalion was created in 1864, made up of recently recruited soldiers and veterans from the famous First Minnesota Regiment. That regiment was the first body of troops offered by any state for national service during the Civil War and took part in a number of major battles -- including the Battle of Gettysburg. The regiment and the battalion that followed went on to become an enduring symbol of valiant Civil War service by Minnesotans.
Can you find the battalion's battle flag, displayed proudly in the State Capitol still today?