Home Page
>>
Welcome

Welcome to Partners!
---
In May 1987, the Minnesota Governor's Council on Developmental Disabilities created a ground-breaking, innovative training program called Partners in Policymaking® to teach parents and self-advocates the power of advocacy, and change the way people with disabilities are supported, viewed, taught, live and work. On the 25th Anniversary of the Partners program, celebrated on May 10, 2012, in addition to celebrating the occasion, it was important to recognize that important issues had been confronted and dramatic changes had been made. At that time, there were 21,000 Partners graduates in the United States and 2,000 Partners graduates internationally.
The dates have been finalized. Sessions begin the weekend of September 25-26, 2015 (Friday and Saturday) with graduation the weekend of May 13-14, 2016. It's not too soon to think about participating in this leadership training program, and joining more than 27,000 individuals, nationally and internationally, who are already part of an ever increasing network of Partners graduates. For more information: http://mngts.org/partnersinpolicymaking/applying.php (4/7/15)
Starting a Partners Program
Forms for Getting Started
Supplemental Resources
Online Training Courses
The Partners Online Training Courses have been converted to a Learning Management System (LMS), and are now available at Partnersinpolicymaking.
Please take the courses at this new address.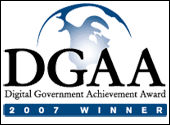 Partners in Making Your Case: Learn the critical skills to be an effective advocate for positive public policy changes that affect individuals with developmental disabilities and their families.

Partners in Education: Learn about the history of education for children with developmental disabilities, the laws about special education and your children's rights, and how to navigate the special education system to best prepare your child(ren) for an independent future and employment.
Partners in Employment: Learn the practical skills to finding competitive employment, creating a resumé that reflects your skills and abilities, preparing for a successful job interview, and evaluating a job offer.
Partners in Time: Learn how the successes, mistakes, and actions of earlier generations have shaped our world; how services, programs, and supports for individuals with developmental disabilities and their families have evolved over time; and how to apply these past lessons to create a brighter future.
Partners in Living: Learn how to create a meaningful life for yourself by exploring four important elements – self determination, family support, community living, and assistive technology.
GCDD is committed to your privacy when taking these e-learning courses. Click here to review our Privacy Policy.
Activities and Highlights
The Delaware Developmental Disabilities Council created a Junior Partners in Policymaking program for young adults with and without disabilities, ages 15-22. A Delaware newspaper published this article about the program.
In this talk radio show interview, Dan Habib speaks about the impact that Partners in Policymaking had on his life. Dan is the director and producer of the documentary, Including Samuel.
The Delaware Partners in Policymaking program offers a similar program for young adults. These Junior Partners graduates are organizing and strengthening their networks to assure that young adults have a voice in the schools and educational systems that are preparing them for their futures. Personalized learning and what makes a great education are not only their goals but sharing their teaching and learning with other students, teachers and parents to make a difference beyond the classroom walls. About Student Voice is creating an international network of empowered students and giving them the tools to use their voice in policy discussions and decisions.
Deborah Davis is a 2012 West Virginia Partners in Policymaking graduate. Her testimonial not only captures the many benefits she received from her Partners learning experience but sets out a Plan of Action that conveys both challenges and an inspirational message.
Ellen Coulston, a Delaware Partners graduate, is helping to make sure that students with disabilities are equipped with the self advocacy skills and positive attitudes to achieve their personal life goals.
Shelby Nurse and her dad, Florida residents, were keynote co-presenters at the Assistive Technology Employment Summit in Bethesda, Maryland on May 8, 2013. Shelby's story is another example of the value and benefits of the Partners in Policymaking program, and how assistive technology is changing lives and making so many personal life goals a reality for individuals with disabilities. A snapshot of Shelby's college life is available at http://youtu.be/KH5AyO6gk3E
A person centered planning approach, Circles of Support, led to meaningful action plans and very positive differences in the lives of two individuals with developmental disabilities in the United Kingdom.
Find the Minnesota Governor's Council on Developmental Disabilities on Facebook

---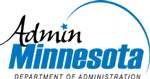 An Equal Opportunity Employer