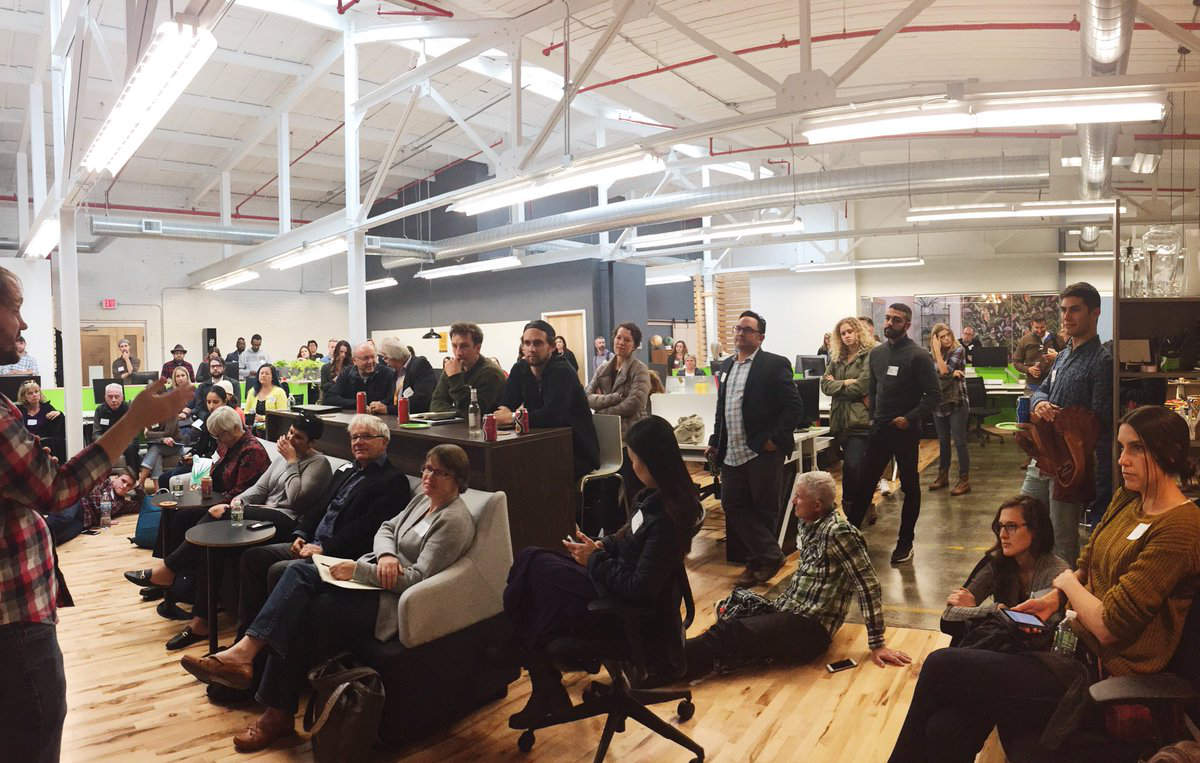 DEED programs that may be helpful
We created a matrix of of funding programs available to small businesses.
There are other programs at DEED that help early stage companies grow in Minnesota. Not all are focused on technology startups, but they may be relevant to your business - take a look:
Small Business Assistance Office
This office helps reduce the expense of starting a business in terms of money, time, expertise, and lost opportunity for startups and established businesses alike by offering individual consultation services along with a comprehensive series of business guidebooks (all free of charge.)
Small Business Development Centers
This statewide network of Small Business Development Centers provides professional expertise and guidance for pre-venture and startup stage businesses as well as for established businesses ready to take things to the next level.
Emerging Entrepreneur Loan Program
ELP provides loan capital for businesses that are owned and operated by minorities, low-income persons, women, veterans and/or persons with disabilities. DEED provides funding to certified nonprofit partners to make loans to startup and expanding businesses throughout the state. The program is designed to encourage private investment, provide jobs for minority and low-income persons, create and strengthen minority business enterprises, and promote economic development in low-income areas.
Indian Business Loan Program
This program supports the development of Indian-owned and operated businesses and promotes economic opportunities for Indian people throughout Minnesota. Loan proceeds may cover startup and expansion costs, including normal expenses such as machinery and equipment, inventory and receivables, working capital, new construction, renovation and site acquisition.
Minnesota Reservist and Veteran Business Loan Program
This program provides business loans to companies that are affected when certain employees are called to active military duty and to individual veterans who have returned from active duty and want to start their own business. Both types of loans provide one-time, interest-free loans of $5,000 to $20,000.
Office of Business Development
This office provides assistance for complex startups, expansions and relocations; works to smooth the development process; offers shovel-ready certified sites; and helps support and develop industries with large growth potential.
Minnesota Trade Office
This office provides training and expertise for small and midsize companies to export goods and services successfully worldwide, export financing through STEP grants, and market research data and tools. It also assists foreign-owned businesses interested in investing in Minnesota.
SciTech Internship Program
SciTech is Minnesota's one-stop resource for connecting small companies with college STEM majors (science, technology, engineering, and math) for paid internships, and provides employers with a 50% reimbursement of an intern's wages ($2,500 max). Employers post jobs for free and may hire up to five interns per program year with no lifetime limit.