Door Handle with State Seal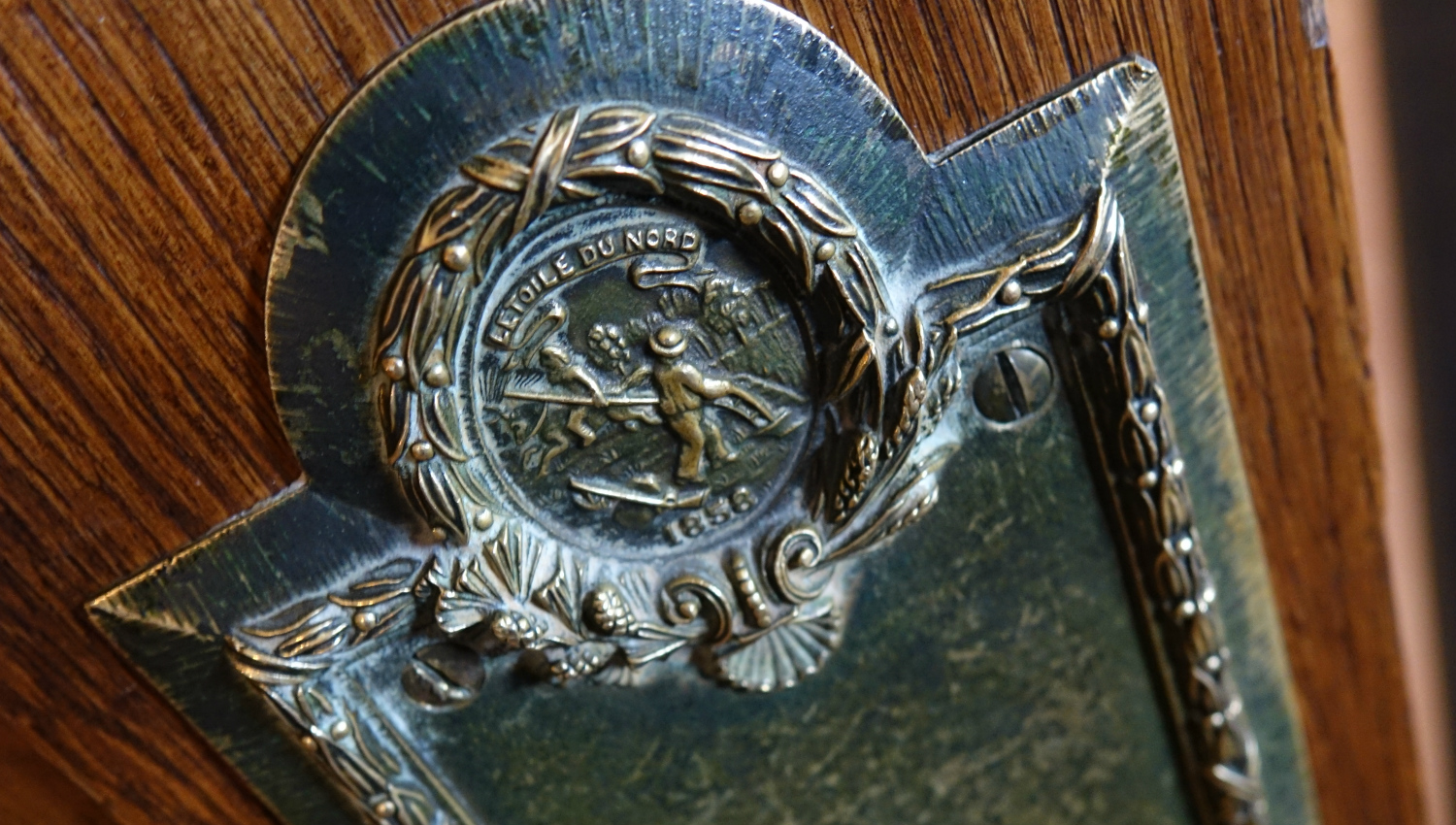 Behind the door with the handle bearing the state seal lies great treasures. Actually, it's just another room like any other behind there. But how about that door handle though? That's a real treasure in its own right. And isn't that an appropriate life lesson: sometimes the treasures aren't behind the doors we open, but on the handles to those doors (wait, what?). Listen, there are a lot of scavenger hunt prompts here. They can't all be zingers (but again, this door handle sure is, eh?).
Find it? Tap here to continue!