Statue of German Pioneers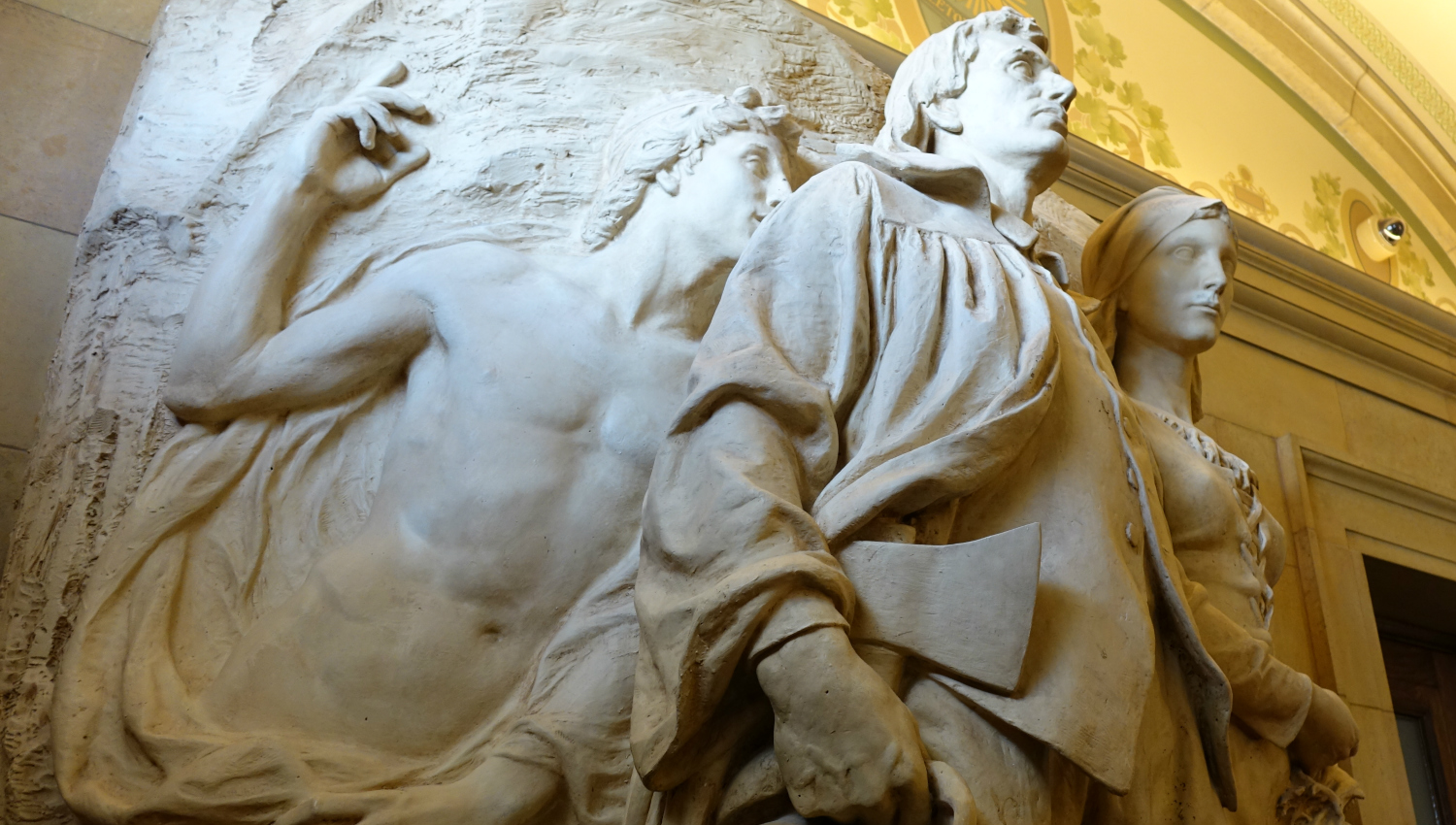 The work of sculptor Albert Jaegers can be found in cities across America. His sculptures are part of landmarks, monuments, and parks in New York, Washington D.C., Philadelphia, St. Louis, and more. This statue is the original plaster model for a statue placed in Pennsylvania. This model was placed in the Minnesota State Capitol in 1959. Venture out and swing by to see if you can find where the journey of these pioneers ends.
Find it? Tap here to continue!