Historic Justices Dining Room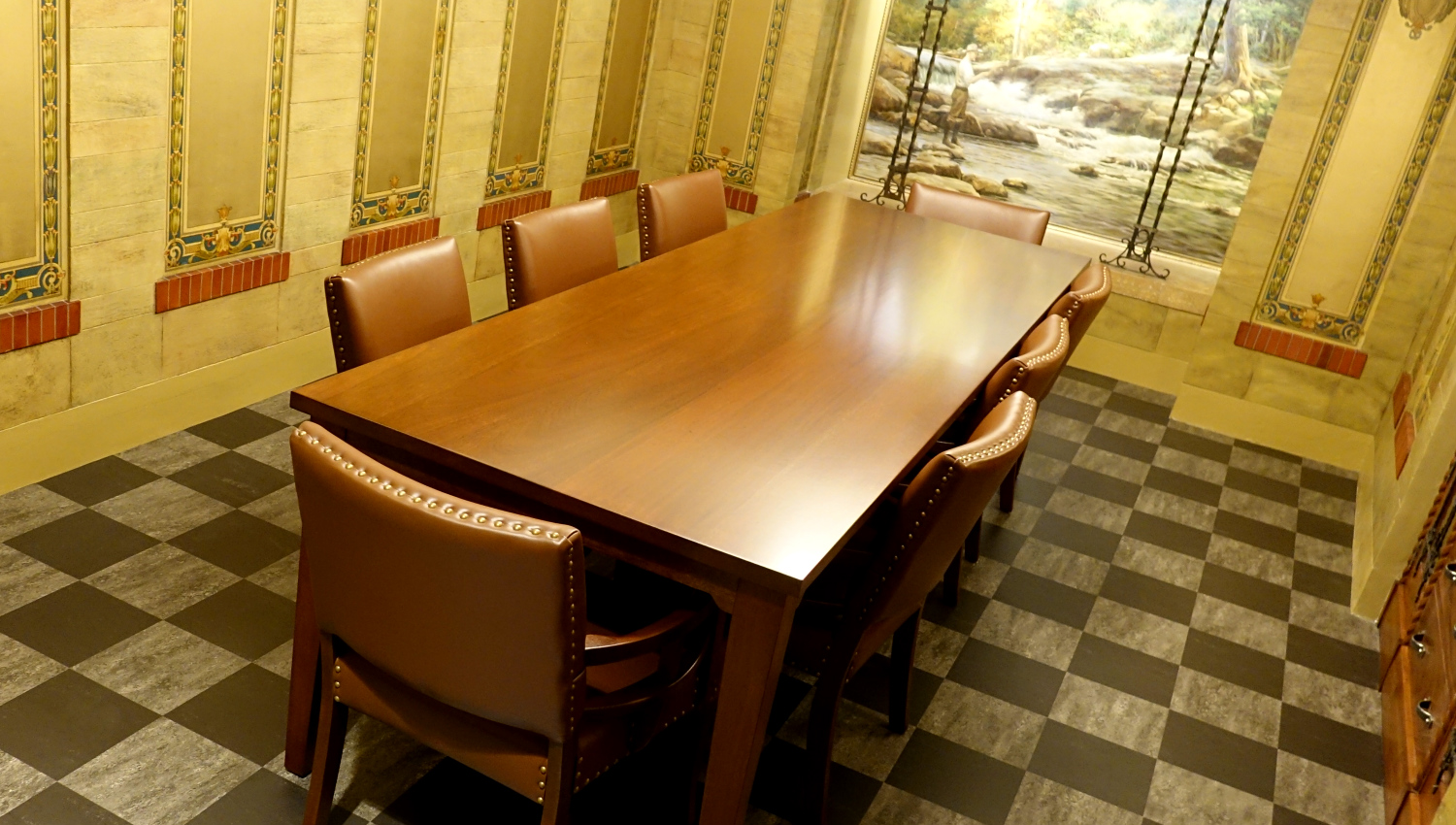 Even the State Capitol had a Cool Kids Table. It's where the Supreme Court Justices sat. Don't deny it, you know Minnesota's Supreme Court Justices are super cool (Exhibit A: former Justice Alan Page). This dining room was built for the justices in 1937 and was used for several decades, but it had been closed off in recent years due to water damage. 
Thanks to the restoration project, it's been returned to its former glory and you can admire it once more (but no sitting and eating until you finish your law degree, kiddo). All joking aside, anyone can dine at this table. No law degree needed, just a quick online reservation.
Find it? Tap here to continue!