Why Treaties Matter Exhibit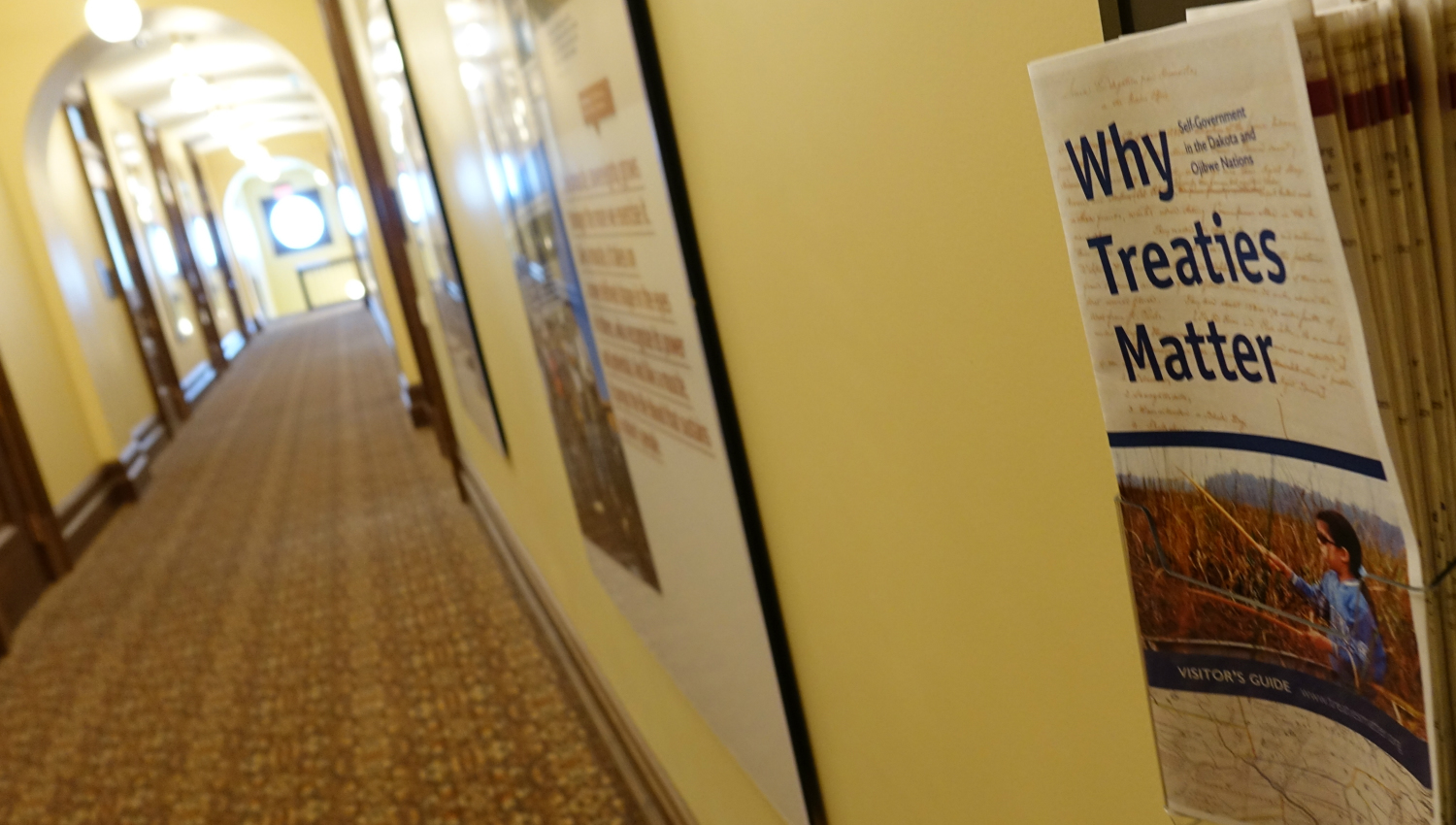 Treaties with the Dakota and Ojibwe nations played a major role in shaping what we know as Minnesota today. In fact, one of every ten treaties ever signed between the United States and American Indians involved people and land in what is now Minnesota. Take some time while you're at the State Capitol to brush up on this important history.
Find it? Tap here to continue!