What is an Ombudsman? What Does This Ombudsman Do?
Ombudsman definition: The Ombudsman (om-budz-muhn) is an independent governmental official who receives complaints against government (and government regulated) agencies and/or its officials, who investigates, and who if the complaints are justified, takes action to remedy the complaints.
The Office of Ombudsman for Mental Health and Developmental Disabilities (OMHDD) provides resources in the following three areas:
---
Remembering Bud Rosenfield
It is with deeply heavy hearts that we share on July 10th, we learned that our Ombudsman, Bud Rosenfield, had passed away suddenly and unexpectedly. 
Though Bud had only served as the Ombudsman for Mental Health and Developmental Disabilities since December of 2021, his impact on our office, staff, clients, and stakeholders was immeasurable.  While his time as Ombudsman was far too brief, his advocacy career as a champion of the rights of people with disabilities spanned decades.  He was dogged in his efforts to promote and enforce the rights, community inclusion, and informed choice of people with all types of disabilities.  
Bud will be dearly missed at OMHDD and throughout the disability advocacy community.  His career in service to people with disabilities, the passion and energy he brought to his work, and the profound impact he had on both the broader service system and those of us lucky enough to work with him is unmatched.  He will be deeply missed by many.  For those of us fortunate enough to know him, he will be remembered not just for his professional accomplishments, but for his kind heart, generous nature, and quick wit.  Our hearts and prayers go out to Bud's family and friends as they grieve his profound and unexpected loss.  
The world is a bit dimmer without you in it, Bud, but your legacy lives on as we continue your efforts promoting justice, inclusion, dignity, and choice for people with disabilities.  
---
Client/General Service
Legislative Changes 2017
 - Legislative changes to Ombudsman Office statute.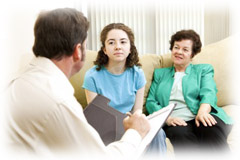 The OMHDD assists with the following:
concerns or complaints about services,
questions about rights,
grievances,
access to appropriate services,
ideas for making services better,
review guardian actions; and
general questions or the need for information concerning services for persons with mental or developmental disabilities, chemical dependence or emotional disturbance.
Medical Review - Death and Serious Injury Reporting
In June 2018, OMHDD changed its Medical Alerts List Service.  To keep posted with our latest information, visit the
Email Subscriber Updates
page.
The OMHDD sent out an email notification using its new Medical Alerts List Service on June 7, 2018.  If you did not receive this email and you would like to be on the list for future emails, please
sign up
for Medical Review Alerts in the Subscription Preferences pane.  Thank you. 
An agency, facility, or program is required to report to the OMHDD the death or serious injury of a client within 24 hours of the incident. You may call: 651-757-1800, 1-800-657-3506 or FAX: 651-797-1950. Get to know more about the MRS from the Medical Review Subcommittee section.
Civil Commitment Training and Resource Center (CCTRC)
The CCTRC can assist anyone who wants information regarding the Civil Commitment and Treatment Act. You may call: 651-757-1800, 1-800-657-3506. Get to know more about the CCTRC from the Civil Commitment Training and Resource Center section.
Contact the OMHDD
See contact information for more details  

OMHDD is an equal opportunity employer