Medicare Open Enrollment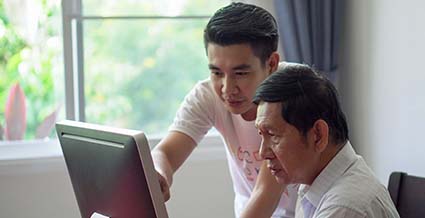 Medicare Open Enrollment is October 15 - December 7 every year. This is the time when people on Medicare can review their current Medicare health plan or Part D plan and compare it with other plans that are available. Any changes you make at this time will take effect on January 1 of the next year.
It is important to review your options during open enrollment because plans can change each year. This can include out-of-pocket costs, covered drugs and participating providers and pharmacies. For this reason, don't let open enrollment pass you by without making sure your Medicare coverage for the coming year best fits your individual needs.
You can begin by reviewing your plan options by using the Medicare Plan Finder on Medicare.gov. To learn how to use the Plan Finder tool, you can watch this helpful video. We have created this helpful form that you can use to do your own Medicare research. If you need help, the Senior LinkAge Line is here for you. Give us a call Monday – Friday, between 8:00 a.m. and 4:30 p.m. You can also use our Minnesota-specific Medicare guide to help – Health Care Choices for Minnesotans on Medicare.
The Senior LinkAge Line is Minnesota's federally designated State Health Insurance Program (SHIP) and provides comprehensive, unbiased Medicare counseling. We do not market or sell any product.