You'd be hard-pressed to find someone who's never been disappointed by an online shopping experience. Sometimes the dress you ordered shows up black and blue when it was clearly white and gold in the picture, the lenticular poster of the Borg ship is an odd shape for framing, or worse – the item you ordered never showed up at all – and your credit card amassed fifteen new charges from random stores in Tokyo. With one click, what was supposed to be a great new gift for your beloved's birthday became heartache, sorrow, gnashed teeth, and a lot of calls to your financial institution and the credit bureaus.
Not every online shopping experience has to lead to disappointment. After all, there are plenty of times online shopping is the best option to get what you need. You can still shop online, just make sure to shop smartly!
Use familiar websites and look for the lock! Shop on trusted websites, directly with companies that you've heard of before and had good experiences with. And, make sure it's secure by looking for a lock icon right next to the URL in the address bar. That means the site uses TLS (transport layer security) encryption, adding a layer of protection to you and your purchase.
Research. Research. Research. I know it's extra work, but don't buy something without thoroughly researching the product (and the website or company that's selling it). If you're buying something from a third party on Amazon or eBay – read reviews on the seller and product before putting up the money. Also, read the return policy. Know what you can do if you need to make a change.
Use safe payment methods. If you pay using a credit card, you're also better protected if the site gets hacked and your card information gets out. You can dispute the charge if an item is not delivered or the item you received is not what you ordered. Sadly, it doesn't protect you from poor taste in wall art.
/mnit/assets/security-tip-shopping_tcm38-335665.pdfDownload This Security Tip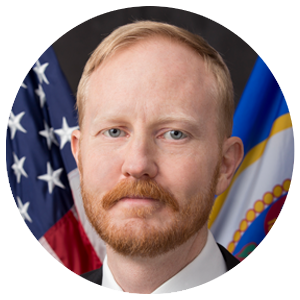 This security tip is courtesy of Aaron Call,
Minnesota's Chief Information Security Officer (CISO)
For more tips, follow Aaron on Twitter at @InfoSecCall