Despite these investments, the Center on Human Policy reported in 1981 that serious violations of the ICF standards existed in all of the institutions in a federally- mandated survey at 44 ICF/MR-certified institutions in 23 states.
Burton Blatt published a ten year follow-up to Christmas in Purgatory and reported that publicly funded institutions remained grossly substandard.
Some states, however, chose to apply ICF/MR standards to smaller residences (between 4 and 15 beds) so that Medicaid funding could be used for community programs.
These investments, along with other efforts, laid the groundwork for making Medicaid funds far more available in the 1980s for community alternatives.
"Aversive Conditioning"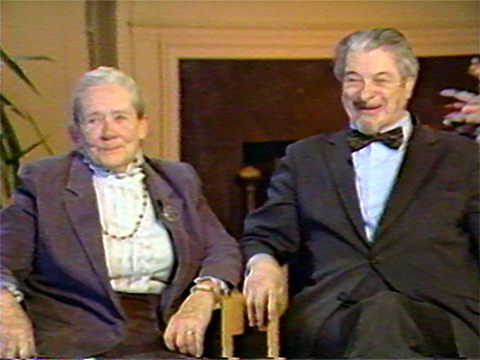 Gunnar and Rosemary Dybwad speak passionately about the wrongness of aversives.