9/11 and GWOT Task Force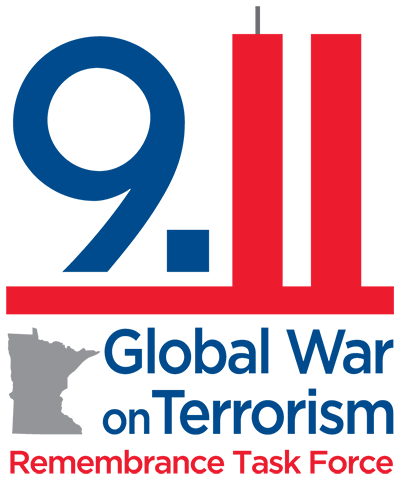 The 9/11 and Global War on Terrorism Remembrance Task Force was formed to honor and remember Minnesotans, Minnesota Veterans and their families whose lives who were forever changed by the events of 9/11/2001 and the Global War on Terror. The task force strives to educate current and future generations of Minnesotans about the sacrifice and high cost of maintaining freedom.
The purpose of this task force is to preserve, educate, recognize, remember, commemorate, and engage the public about Minnesota's history and sacrifices during 9/11 and the Global War on Terrorism.
This task force is also organizing the 20th Anniversary of 9/11 Remembrance Event taking place at the Minnesota State Capitol grounds.

The members of this task force include:
Non-Member and Task Force Contact: Dale Klitzke