Minnesota's Civil Rights Enforcement Agency
The Minnesota Department of Human Rights is the state's civil rights enforcement agency. 
We are charged with upholding the civil rights of Minnesotans in every county of the state under the Minnesota Human Rights Act.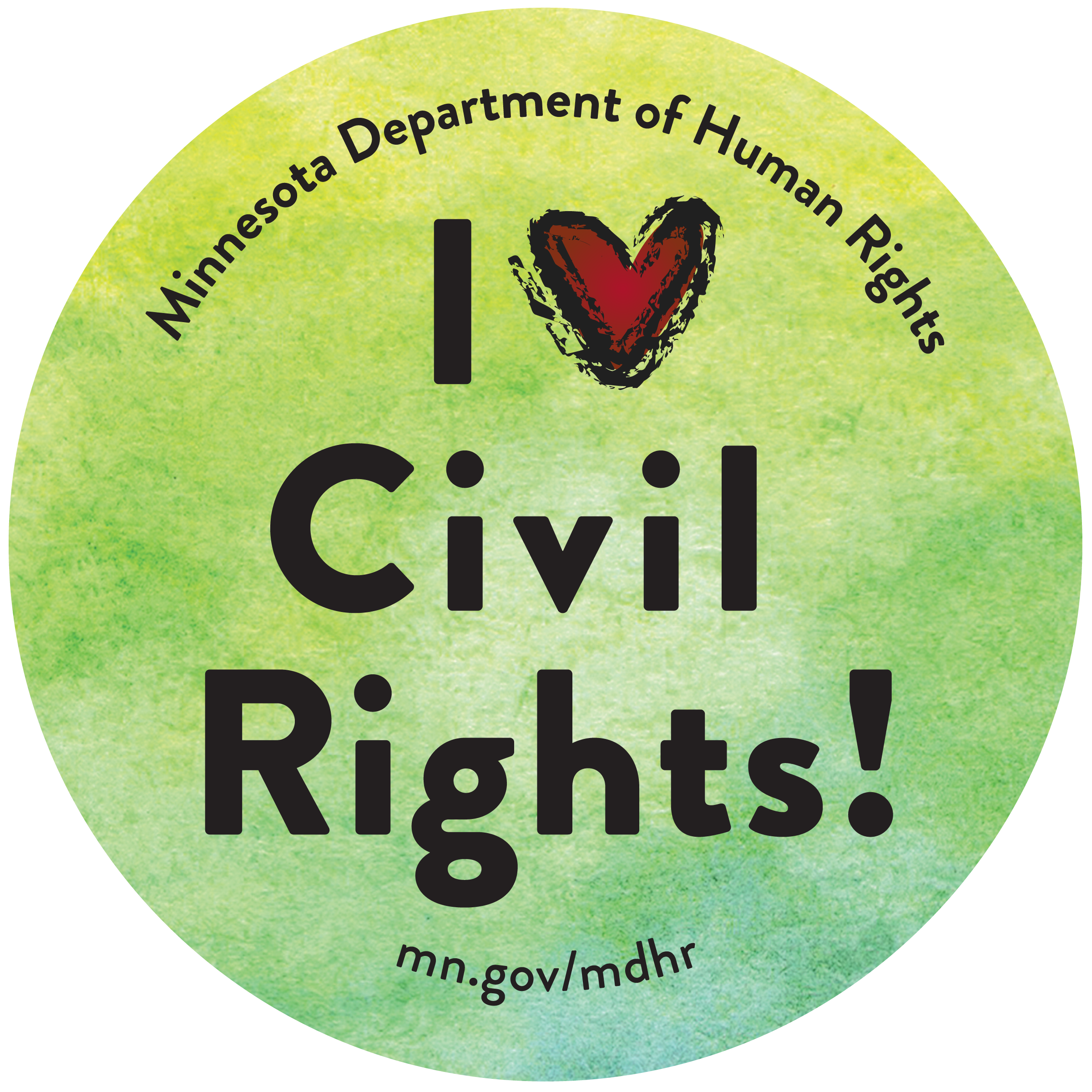 Vision
Create a world where everyone can lead lives full of dignity and joy. 
Mission
Make Minnesota discrimination free. 
Goals
Create a more equitable Minnesota 
Create a more inclusive culture 
Identify and eliminate discrimination 
The Minnesota Human Rights Act is the foundation of our work.
The Minnesota Department of Human Rights enforces the Minnesota Human Rights Act, which prohibits discrimination.
The law powerfully states, "Discrimination threatens the rights and privileges of the inhabitants of this state and menaces the institutions and foundations of democracy."
Passed into law in 1967, it is one of the strongest civil rights laws in the country. 
The law prohibits discrimination in employment, housing, public places, public services, education, credit, and business based on protected class, such as race, religion, disability, national origin, sex, marital status, familial status, age, gender identity, and sexual orientation.
The Minnesota Human Rights Act tasks the Department with three primary duties:
Investigate charges of discrimination 
Equity and inclusion for state contracting 
Educate to reduce discrimination and disparate outcomes
Civil rights enforcement is essential to building a thriving Minnesota. 
As Minnesota's communities grow older and the population becomes more racially diverse, the Minnesota Department of Human Rights is committed to creating an equitable and inclusive Minnesota, eliminating discrimination, and ending disparities and inequities. 
The Department works to break down policies and practices that perpetuate structural barriers, such as, racism, ableism, homophobia, and ageism to build strong communities.