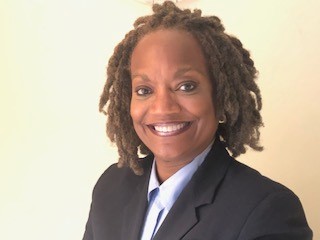 ST. PAUL, MN – Today, Governor Tim Walz announced the appointment of Dannia Edwards as District Court Judge in Minnesota's First Judicial District. Ms. Edwards will be replacing the Honorable Thomas W. Pugh and will be chambered at Hastings in Dakota County.
"I am honored to appoint Dannia Edwards as a District Court Judge in the First Judicial District," said Governor Walz. "Her legal career has included a range of experiences in public service, civil rights, and education—all of which show her remarkable qualities that will serve the people of the First Judicial District well."
"Dannia Edwards demonstrates a deep commitment to equity and due process," said Lieutenant Governor Peggy Flanagan. "It is clear that she cares deeply about servant leadership and doing right by the people of Dakota County."
Minnesota's First Judicial District consists of Carver, Dakota, Goodhue, LeSueur, McLeod, Scott and Sibley Counties.
More information on the Commission on Judicial Selection can be found at https://mn.gov/governor/administration/appointments/commissionjudicialselection/ .
About Dannia Edwards:
Ms. Edwards is an Assistant Public Defender for the First Judicial District representing individuals charged with criminal offenses. Previously, Ms. Edwards was an assistant public defender for the Third Judicial District Public Defender's Office representing individuals in juvenile and CHIPS matters. She is also a former contract attorney for Milberg, Weiss via Esquire Group, a senior associate for Hassan & Reed, Ltd., a trial attorney for the Legal Rights Center, and an associate for several other law firms. Ms. Edwards serves on the Faculty of the National Institute of Trial Advocacy and as an Adjunct Professor at Mitchell Hamline School of Law. Ms. Edwards has previous experience working in private law firms as well as in a major accounting firm. Her community involvement includes a deep commitment to Dakota County, service as the State Legal Representative of the National Association for the Advancement of Colored People, fulfilling multiple roles within the Mt. Olivet M.B. Church, being a Mentor for the Family Improvement Network Mentor Program, and participation in a variety of other organizations.
Ms. Edwards received her BA from Albion College, her MBA from Wayne State University, and her JD from the Ohio State University College of Law.