Pandemic Electronic Benefit Transfer
What is P-EBT? Will there be P-EBT for the 2020-2021 school year?
Pandemic Electronic Benefit Transfer (P-EBT) is a temporary food benefit available to Minnesota families with children who would have received free or reduced-price meals if schools were open. During the 2019-2020 school year and the following summer, eligible families received up to $425 per child to help feed their children while many schools and summer meal programs were closed. The U.S. Department of Agriculture (USDA) authorizes the P-EBT program. The Minnesota Department of Human Services and Minnesota Department of Education collaborate in the operation of the program in Minnesota.
Congress has authorized the P-EBT program for the 2020-2021 school year. States recently received guidance from the USDA about required changes to the program. This new guidance includes significant changes from the 2019-2020 school year P-EBT program and we are working to ensure that all eligible Minnesotans are able to access this important program. In late December, the Minnesota Department of Human Services submitted the state's P-EBT plan to the USDA and we are currently awaiting approval or modification.
How can I prepare for 2020-2021 P-EBT?
There will not be an application process for 2020-2021 P-EBT benefits; eligible families will be issued benefits automatically. To receive benefits, your child must be enrolled in SNAP, the Minnesota Family Investment Program, or free or reduced-price school meals. Benefit amounts will be based on the time periods in which your child attended school through a distance- or hybrid-learning model. Your family's eligibility for the 2020-2021 P-EBT program may be different from your eligibility for the 2019-2020 P-EBT program. While we await USDA approval, there are steps you can take to ensure that the P-EBT process is as smooth as possible for your family.
Make sure your school has your current address and contact information.
If your child does not receive MFIP or SNAP and is not enrolled in free or reduced-price meals, but you think they may qualify for free or reduced-price meals, submit an Application for Educational Benefits through your child's school as soon as possible. If you have questions, contact your child's school.
What were the results of the 2019-2020 P-EBT program?
P-EBT has helped thousands of Minnesota families feed their children nutritious meals during the COVID-19 pandemic. More than 265,000 children across all Minnesota counties have received P-EBT benefits. Approximately $116 million in school-year and summer P-EBT benefits has been issued to Minnesota families to help them purchase groceries, the vast majority of which will be spent at food retailers who employ local workers. Across Minnesota, families of approximately 81% of potential eligible children applied for and received P-EBT benefits. Information about P-EBT participation can be found on this map of P-EBT enrollment by county.
Who to call with questions?
P-EBT Hotline
2020-2021 P-EBT Hotline: A P-EBT Hotline for the 2020-2021 school year program has not yet started. Information about the program and how to prepare for it is available on the frequently asked questions website.
EBT Edge Customer Service
For support for existing P-EBT cards, call 888-997-2227 or visit www.ebtEDGE.com. Please note, you will not need to request a new P-EBT card for 2020-2021 benefits, as new cards will be issued automatically. Customer service is available 24 hours per day, seven days per week. EBT Edge can help you:
Activate your card
Replace a lost or stolen card
Check your balance
Access transactions such as benefit issuances
View How to use your MN EBT Card (PDF)
The EBT Edge mobile application is available for IOS and Android at www.FISGLOBAL.COM/EBTEDGEMOBILE.
General Food Security Questions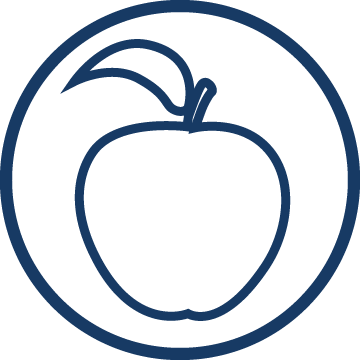 For assistance with your food or cash benefits application or case, please contact your county or tribal human services office using this list of county and tribal human services offices and their phone numbers.
For questions regarding changes and updates to Minnesota's Supplemental Nutrition Assistance Program (SNAP) more generally, please visit the SNAP Changes website.