Required activities
Providers who are required to participate in the quality improvement (QI) program are notified of their QI status when they receive their annual opioid prescribing report. 
Minnesota Department of Human Services (DHS) refined the quality improvement program requirements based on experience gained from the 2021 QI Project. The project requirements follow step-wise through the improvement model found in the ICSI Opioid Prescribing Quality Improvement Guide. Links to the required project forms are included in the step's description. 
QI participants are encouraged to contact DHS at any time with questions about their data or the project. Consultations with DHS program and DHS' clinical and quality improvement contractor are available by sending an email to dhs.opioid@state.mn.us.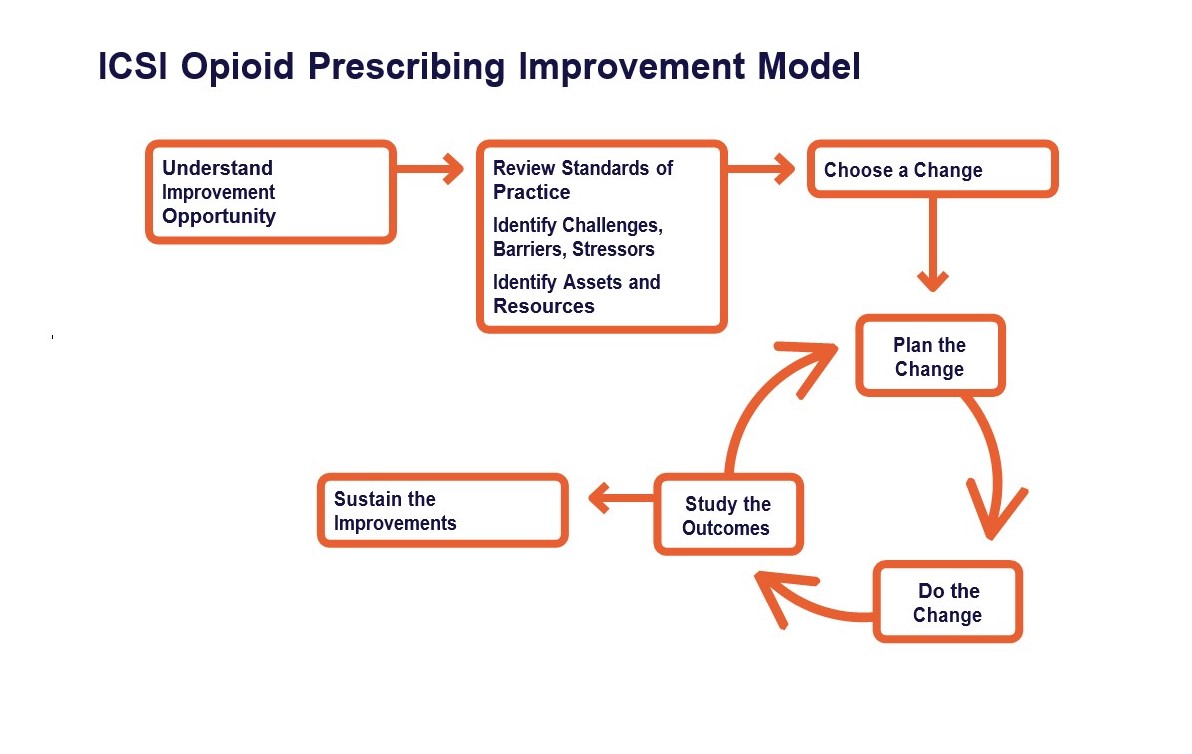 2022 Quality improvement program requirements
Step 1: Understand the improvement opportunity 
Step 2: Review standards of practice; identify challenges, barriers, stressors; choose a change
Step 3: Plan the change
Step 4: Do the change; study the outcomes; sustain the improvements  
The 2022 QI program focuses on four of the seven OPIP sentinel measures: