We know it's not about living longer, but living better
Minnesota is committed to developing, building and promoting health and life science technologies across a broad swath of industries – including medical devices, health care, pharma & biotech, health IT, animal science, biomaterials/biofuels and more. That's why we have a robust health and life sciences ecosystem. Businesses looking to start, expand or relocate in Minnesota will find a supportive community of like-minded partners in the public, private and nonprofit sectors who are passionate about their work and its potential to save and improve lives across the globe.
Ideal Life Sciences Ecosystem
We prize and prioritize innovation and collaboration. We're naturally curious people looking for solutions because we genuinely care about making the world a better place for all. Businesses thrive here because of that curiosity, creative energy, and passion.
Our patent and technology rankings speak to this culture of innovation and our momentum.


We rank 2nd in medical device patents per capita and 6th in overall patents per capita.
The 5th largest company on Fortune's list, UnitedHealth Group, calls Minnesota home, and other global leaders like Mayo Clinic, 3M, Medtronic and Boston Scientific are headquartered or have major operations here.
When it comes to our health and life sciences ecosystem:
Minnesota is known as Medical Alley – the #1 Health Tech Cluster in the world. We're home to the nation's largest private health insurer and more than 800 partner organizations in the health care industry around the world. The Smithsonian has recognized six "Great Places of Invention" in the U.S., including only one for health care: Medical Alley.


As the birthplace of the wearable pacemaker and in-ear hearing aid, Minnesota continues to be a hotbed of innovation. We lead the nation in cumulative pre-market approvals granted by the FDA.


Mayo Clinic in Rochester, Minn., is the largest employer in the state with more than 48,200 workers, and, it has ranked as the No. 1 hospital in the U.S. for seven consecutive years (U.S. News & World Report, 2016-2022).


Life Science entities in Minnesota have registered some of the highest number of patents in the state between 2000 and 2022, with Medtronic alone awarded 5,630 patents.


Overall, between 2018 and 2021, Minnesota registered 260 bioscience-related patents per 1 million people, ranking second highest nationwide.
Medical Devices
Long considered a global epicenter of the medical device industry, Minnesota has nearly 500 medical device establishments that employ more than 33,500 people.
Minnesota has more than four times the labor concentration in medical device manufacturing than the nation the nation, as measured by locations quotients.
Medtronic is the world's largest medical device maker – got its start here in a garage in the 1950s when Earl Bakken developed the first external, wearable battery-powered heart pacemaker. The company then commercialized the first implantable pacemaker in 1960. With its operational headquarters in Fridley, Minn., Medtronic employs more than 90,000 people in 150 countries.


Well-known medical device companies such as Boston Scientific and Abbott have large operations in Minnesota.
Health Care and Hospitals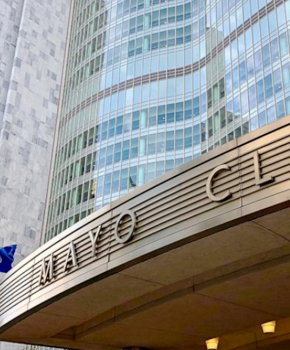 Minnesota is known for its top-notch medical care – which also helps drive advances in life sciences technologies and sparks the commercialization of new medical breakthroughs.
Minnesota ranks 4th in the Best States for Health Care in the 2022 WalletHub rankings, which compared states on health care cost, access and outcomes.


Mayo Clinic in Rochester, Minn., has been ranked as the #1 hospital in the country for seven consecutive years (U.S. News and World Report, 2016-2022). It provides world-renowned medical care and is the state's largest employer.


With Mayo Clinic at its heart, the $5.6 billion Destination Medical Center (DMC) is a unique 20-year economic development initiative that aims to make Rochester even more of a global health care hub.


Academic and Research Institutions
Minnesota's academic and research institutions are on the leading edge of many new life science discoveries. They also understand the importance of translating discoveries into useable techniques and products. Among them are the University of Minnesota and the Hormel Institute.
The University of Minnesota (U of M) ranked 14th in R&D expenditures among public universities in the U.S. in FY2021. Total R&D expenditures were $1.08 billion for the Twin Cities campus.
Pharma and Biotech
Minnesota has more than 940 pharmaceutical and biotech R&D companies – employing nearly 13,600 people. These include pharmaceutical preparations, in-vitro diagnostic substances, and R&D in nanotechnology, among other industries.
Japan-based Takeda operates a biologic drug manufacturing plant in Brooklyn Park, Minn. The state is also home to pharmaceutical companies such as Upsher-Smith Laboratories/Sawai Pharmaceutical Co. in Maple Gove and ANI Pharmaceuticals in Baudette, Minn.
Incubators and Accelerators
Minnesota is committed to nurturing the next generation of entrepreneurs and technologies through a wide range of programs and services:
Launch Minnesota, an award-winning initiative developed through the Minnesota Department of Employment and Economic Development, serves as an entry point for innovators and startups. It offers innovation grants and helps startups access capital and connect with resources, expertise and training.


Over two dozen accelerators and incubators help startups across the state. One of the first, University Enterprise Laboratories, serves as an incubator for early-stage companies in life sciences, biotech, and other science/technology industries.
Industry Support
Our industry associations and economic development entities are all actively working to support and grow the state's robust life science sector.
Minnesota is known as Medical Alley, with the #1 health technology cluster in the world. It is home to the nation's largest private health insurer and more than 1,000 health care companies that employ more than 500,000 Minnesotans and millions more worldwide. The Medical Alley Association is an industry association that represents this cluster.


In 2022, Medical Alley companies secured $1.7 billion, showing the strength of the ecosystem.


Destination Medical Center (DMC) is an initiative to position Rochester, Minn., as the world's premier destination for health and wellness – attracting people and investment opportunities. It is a unique, $5.6 billion, 20-year economic development initiative – with Mayo Clinic at its heart – that aims to make Rochester even more of a global health care hub.
R&D, Lab Facilities, and Patents
Life science companies in Minnesota have access to some of the world's most experienced clinical and regulatory experts. What's more, Minnesota is home to some of the largest R&D spenders in the country and to lab facilities at more than 75 companies. At the top is 3M, a beacon for innovation that spends close to $2 billion annually on R&D.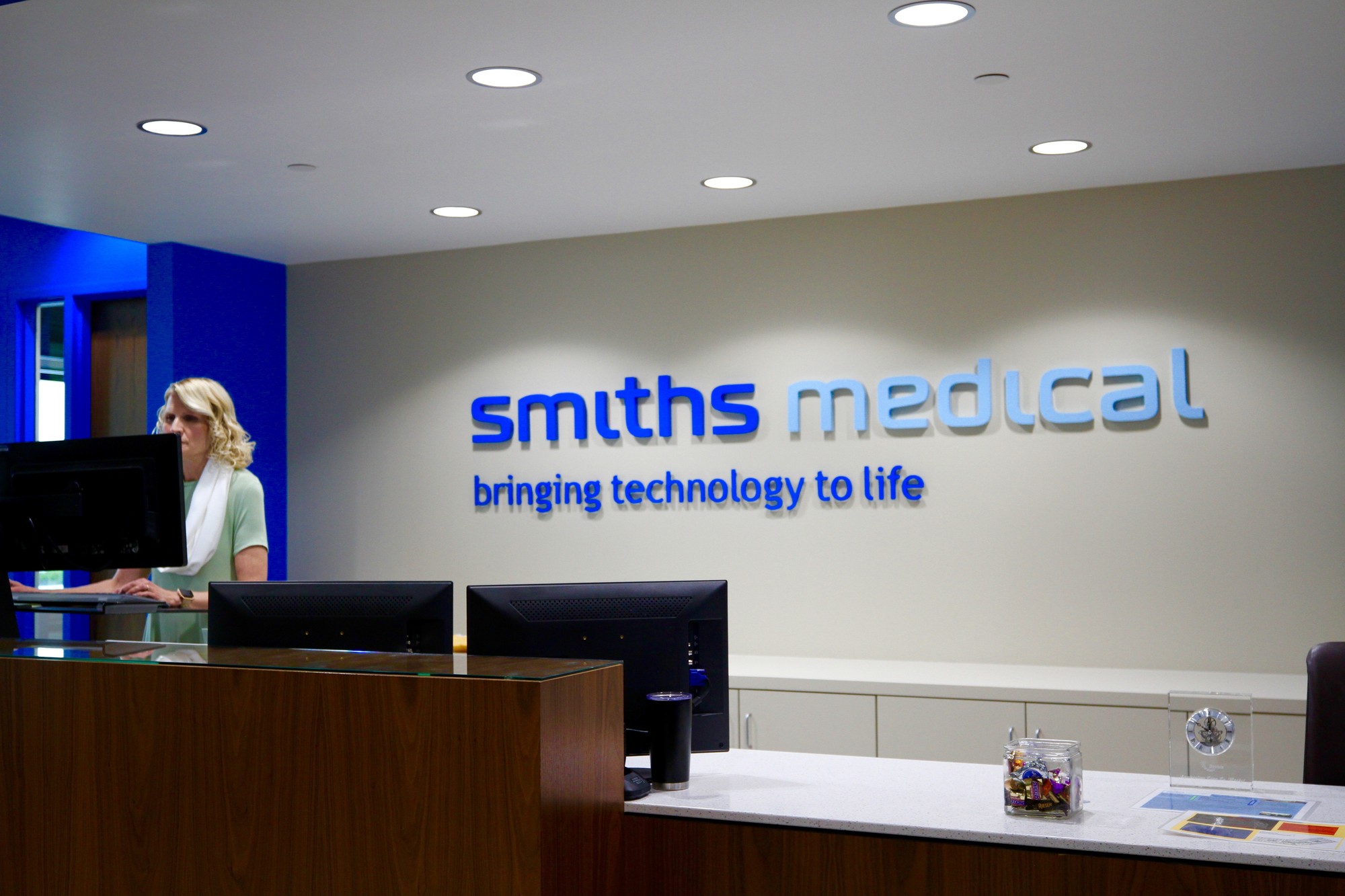 This research pays off in patents. Minnesota ranks among the top states in life science patent registration.
The state ranks:
1st in pacemakers related patents per capita (2022)
2nd in medical device patents per capita (2022)
2nd in bioscience related patents per 1 million people (2018-2021)
3rd in total medical device patents (2022)
6th in total bioscience-related patents (2018-2021)