Global connections right in your own backyard, no jet lag required.
Contact the Minnesota Trade Office
Minnesota companies and brands have a solid international market presence and far global reach.
More than 8,100 Minnesota businesses export more than $35 billion in products and services to more than 200 foreign countries every year.
Our small - and medium-sized businesses represent about 87% of all exporters and 30% of exported value.
Minnesota is not only a launching pad to world markets for our companies. It is also home to many international businesses that have decided to invest, grow and thrive in our state.
More than 1,100 foreign-owned businesses are located statewide.
Representation from nearly 40 countries from around the world.
Almost 150,000 employees in their workforce.
Our three foreign trade zones and three magnet sites allow businesses to create locally and compete globally.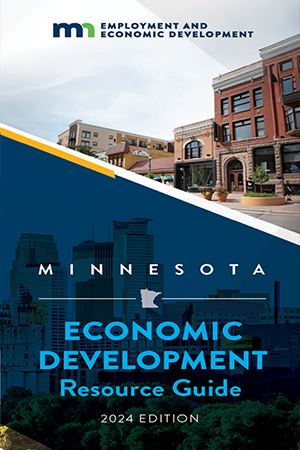 When you invest in Minnesota, we invest heavily in your success. Not just in the beginning, we're with you for the long-term. We're partners. That's our pledge, and here's how we can help:
Learn about all of Minnesota's Economic Development Programs and Services in our Resource Guide.