St. Charles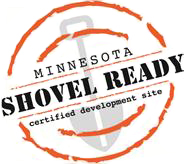 Shovel-Ready Site
Known as the Gateway to the Whitewater Valley, St. Charles is a thriving community of 3,742 residents located 20 miles east of Rochester and 20 miles west of Winona.
The new Chattanooga Innovation Park on Interstate 90 provides direct access to major transportation routes and superior visibility for any company. The business park features 35 acres of land in Phase 1, large lots, and fiber optic capabilities.
Low comparative tax rate, competitive utility rates, and direct access to the interstate are among the location's key advantages. The park was designed with multiple utility redundancies (water, electric, telecommunications) to ensure continuity of service.
With the city's location, there is a reliable supply of high-quality workers. The community has worked hard to maintain a low tax rate (2012-38 percent) and competitive utility rates; and also offers attractive development incentives.