Moorhead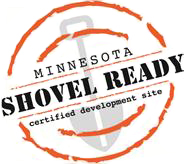 Shovel-Ready Site
This city was named for an official of the Northern Pacific railroad - William Garroway Moorhead.
The Red River of the North and Fargo, North Dakota create the city's west border and to the east, the city of Dilworth.
Interstate 94 and U.S. Highways 75 and 10 compromise the major routes. Interstate 29 is nearby.