Monticello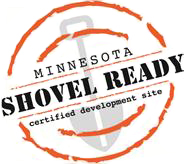 Shovel-Ready Site
Monticello is located at the intersection of Interstate 94 and State Highway 25, nestled along the south bank of the Mississippi River, less than an hour's drive north from the Twin Cities and 25 minutes south of St. Cloud.
The Monticello Business Center, a newly developed city-owned industrial park, offers prime locations along Interstate 94. And the city is currently considering a city-wide fiber optic network.
The city's business-friendly, can-do approach to economic development has prompted a partnership with the University of Minnesota on a business retention and expansion plan that continues to draw interest. An annexation agreement with Monticello Township is expected to help sustain the city's growth for the next 20 years.