Fairmont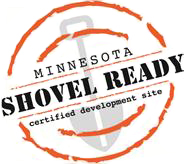 Shovel-Ready Site
Recognized as one of the top micropolitan areas in the nation for new and expanding companies, Fairmont is a growing regional hub located in southern Minnesota.
This community of 11,000 residents just 120 miles from Minneapolis-St. Paul offers convenient access to the metros while providing significantly lower costs for skilled labor, land and buildings. Favorable transportation logistics, land availability, and a high quality workforce are prime attractions for business startups, expansions and relocations alike.
Powered by a mix of agricultural and industrial industries, Fairmont has become one of the state's leading rural communities. It has a significant industrial manufacturing base and a healthy combination of national and home-grown companies are among the more than 500 businesses operating in the city. The Fairmont Industrial Park has a 17-acre site zoned for light industrial development.