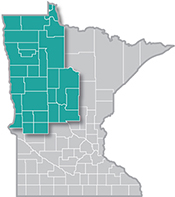 April 16, 2015 - In last month's Local Look, we took a closer look at the manufacturing industry in Economic Development Region 1 (EDR 1), and noted that lower-level production jobs in assembly and machine operation were paying more in the seven county Northwest Minnesota region than in the state overall.
The latest data from the 4th Quarter 2014 Job Vacancy Survey show similar information about these jobs and the manufacturing industry in this part of the state. The manufacturing industry reported 191 job vacancies - nearly double the number reported during the 2nd Quarter of 2014, and a 25 percent increase from one-year prior.

Northwest Minnesota again has competitive wage offers for new workers in production occupations - and in installation, maintenance, and repair occupations, where the median wage offer was $3 higher per hour in the region than the state. Median wage offers for higher-level manufacturing occupations like engineers, drafters, and supervisors of production workers, however, were much lower in Northwest Minnesota than the state. Table 1 shows job vacancy results in EDR 1 and comparisons to wage offers in the state. For engineering and drafting occupations, for example, median wage offers were about 25 percent lower in the region, amounting to a difference between $12,500 and $25,000 per year for a full-time job. This disparity might result in manufacturers facing hiring difficulties for these positions.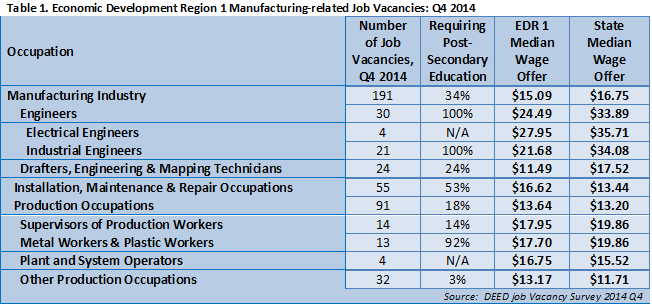 Salary data from DEED's Occupational Employment Statistics program shows the wage gap shrinks in some of these occupations as employees move up the ladder. Table 2 shows that in one case, the disparity even reverses itself, with Electrical Engineers in the region earning higher wages in the 75th percentile statewide.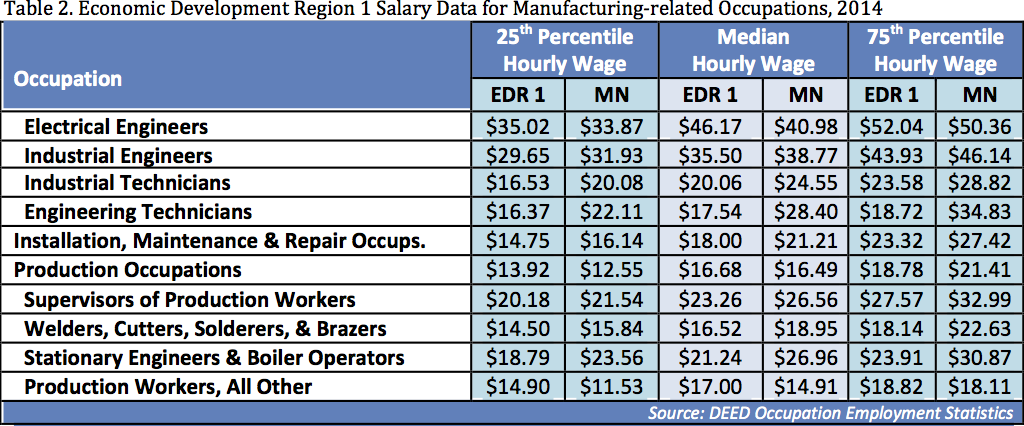 So why the big difference in starting wage offers? Perhaps employers want to make sure a candidate is serious about staying in the region before they give a pay raise. Or, maybe the wage offers are based on a probationary period, and then are increased more quickly over time. Employers also likely rely on the region's lower cost of living and less congested traffic.
For More Information
Contact Chet Bodin at 218-825-2183.