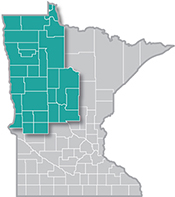 March 13, 2015 - While the US economy continues to add jobs on a monthly basis and Minnesota gained over 36,000 jobs over the past year (a 1.3 percent growth rate), there is growing discourse regarding wages.
As some have reported, however, these new jobs are often in low-paying service occupations, causing many workers not to feel the full effects of the economic recovery.
Regardless of the year or political discourse, we can hardly expect an economy to recover evenly and consistently in every state and industry at the same time. On the contrary, industry diversity is what makes our national and local economies so resilient.
In Minnesota, manufacturing has long been a major contributor of jobs, payroll, and Gross Domestic Product, not to mention a source of innovation and community pride. Manufacturing added about 10,000 net new jobs throughout Minnesota in the past year, accounting for more than 20 percent of the state's total job growth, and over one-third of the Northwest Minnesota Economic Development Region's total job growth.
Northwest Minnesota, well known for major employers such as Arctic Cat, DigiKey, and Polaris, now employs more than 8,000 workers in the manufacturing industry. These jobs, including team assemblers and machine setters, dominate production work in the region, helping to explain why regional wages are so competitive.
Wages in many production occupations are higher in Minnesota than the rest of the nation including for first-line supervisors, computer numerical control (CNC) machine tool programmers, tool and die makers, boiler operators, and many others. Assembly occupations in Northwest Minnesota actually offer even higher median hourly wages than in the state as a whole, perhaps making the jobs more attractive to job seekers (see Figure 1). They also typically only require a high school education to start.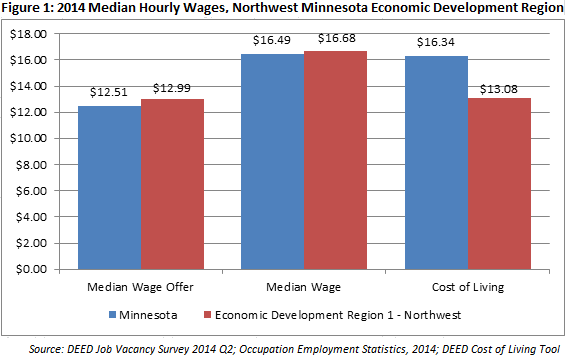 Figure 1 also shows that the cost of living in Northwest Minnesota is only 80 percent of the state average, making wages more valuable in the region. The average production worker earning the median wage in Northwest Minnesota, for example, can earn $3.60 more an hour than is required to cover basic expenses, while the average production worker in the state as whole earns just enough to cover basic expenses for a typical family. For a full-time, year round employee in Northwest Minnesota, that can add up to an additional $7,500 per year for retirement savings, a college fund, or a new ice-fishing house.
So what's the catch? Aside from the colder than average temperatures - not much. Two thirds of production vacancies surveyed in 2014 required no experience, and nearly 60 percent offered health insurance, making manufacturing job prospects in the Northwest region look cozy. And, if the weather is still a concern, don't worry - the extra buying power provides more than enough for a really warm winter coat.
Next month, we'll look more closely at management and engineering occupations in the Northwest manufacturing industry. How can the region keep mid-level professionals engaged? Hint: a travel ban to North Dakota is not an option.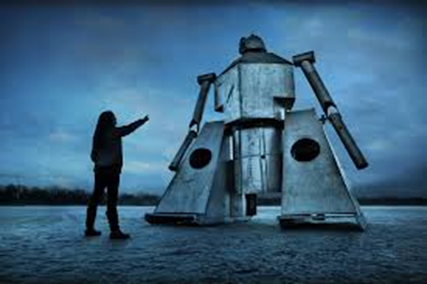 For More Information
Contact Chet Bodin at 218-825-2183.