Region's Economy is Recovering Quickly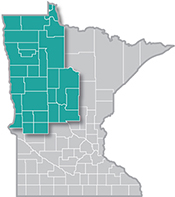 March 13, 2015 - A recent report from the National Association of Counties shows that seven of the nine Minnesota counties that have fully recovered from the recession are in Northwest Minnesota.
Two of the four indicators the report uses to measure economic recovery in each county, the unemployment rate and the number of jobs, show Northwest Minnesota is doing as well as or better than it was prior to the recession.
Even though this region spans 26 counties and is the largest planning area in the state, it has a surprisingly balanced job market comparatively.
This demonstrates that employers in Northwest Minnesota need workers. Job seekers can use our Occupations in Demand tool to get an idea of what nearby employers are looking for. There are nearly 300 occupations in relatively high demand in Northwest Minnesota, more than a third of which require education beyond a high school diploma.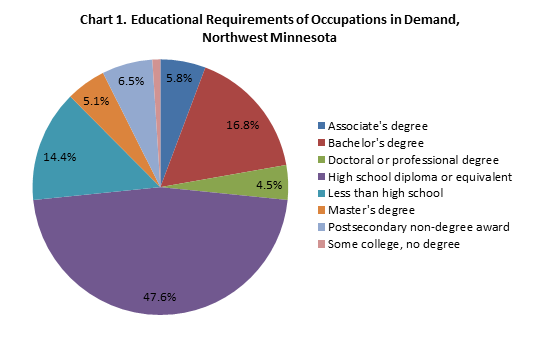 Eleven jobs rank in the top 25 in Northwest Minnesota. Considering projected growth in the older population in the region, it is not surprising that the most demand is in the healthcare field; with nursing assistants, registered nurses, licensed practical nurses, and social and human service assistants all on the list.
The region also has strong demand for front-line jobs like cashiers, food preparation and serving workers, and customer service representatives, as well as office positions such as office clerks, stock clerks and order fillers, and bookkeeping, accounting, and auditing clerks.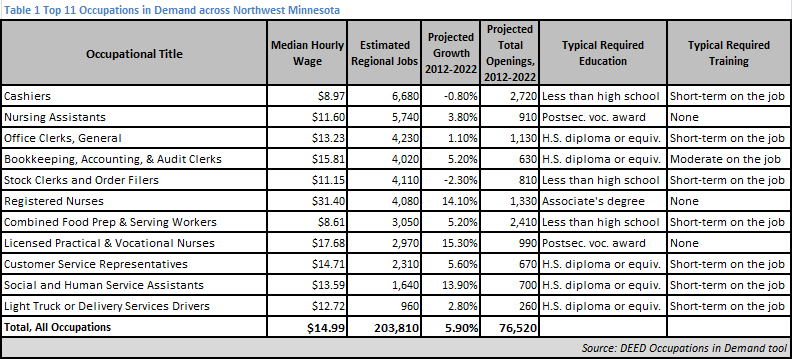 For More Information
Contact Chet Bodin at 218-825-2183.