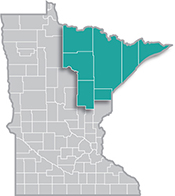 May 13, 2015 - With schools nearing the conclusion of another year and students making their summer plans, it's a great time to look at the job market and employment opportunities for teenagers.
Teenagers provide a welcome bump in the available labor force across Minnesota, especially since Minnesota's unemployment rate lingering below 4 percent for several months has left employers with fewer available workers to choose from. The good news is that Minnesota has the seventh-highest labor force participation rate for teenagers in the country, at 48.5 percent (compared to about 33 percent nationally, according to the American Community Survey).
Not surprisingly, teens are most likely to work in the accommodation and food services and retail trade industries, which together account for about two-thirds of jobs held by teenagers. If, however, flipping burgers or stocking shelves doesn't entice them, data shows teens also find other job opportunities like landscaping, resort staff, summer-activity counselors, and more.
"Prospects for teenagers finding jobs this summer are better than in recent years, primarily because of an improving economy and tighter labor market," said Oriane Casale of DEED's Labor Market Information Office. "With strong employment growth in both the retail and the accommodation and food service sectors in March, this might be a great summer for teens in Minnesota to get some work experience and earn their first paychecks"
Teens in Northeast Minnesota had an unemployment rate of 22 percent in 2013, which was higher than every planning region in the state except the Twin Cities metro area. While this may seem high in comparison, the state's 11.3 percent unemployment rate for teens was the sixth lowest nationally in 2014. The new figures are an improvement from teen jobless rates that surged to more than 20 percent during the recession.
The spread of teen unemployment rates throughout Northeast Minnesota is quite dramatic. At 1 percent, Cook County has the lowest unemployment rate for teens in the state, while Lake, St. Louis, and Aitkin counties have teen jobless rates near 25 percent. A closer look shows that Cook County has an estimated 100 teenagers in its labor force, with only one being unemployed, while St Louis County had more than 6,200 teens in its labor force, and with about 1,500 of them being unemployed. Cook County's small population makes it hard to get an accurate measurement of teen unemployment, though, because margins of error effect American Community Survey estimates (see Table 1).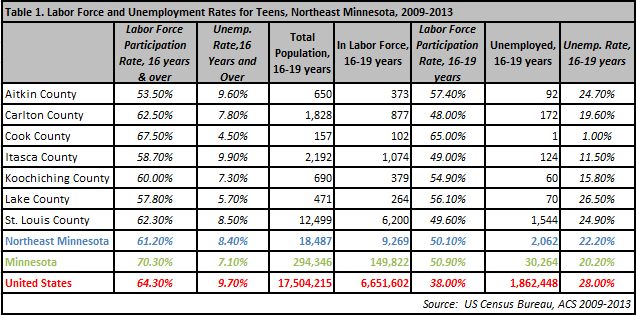 With low unemployment rates settling over Minnesota and much of the Northeast region, employers will be looking to hire teenagers to fill their vacant positions this summer - something that may have been missing during the recession and its subsequent recovery.
It's a good time for that summer job search and DEED offers services and programs to help teens find work. The agency's MinnesotaWorks.net job bank lists nearly 84,000 jobs, many of them suitable for teenagers. Job opportunities also are available through DEED's youth employment, training and education programs.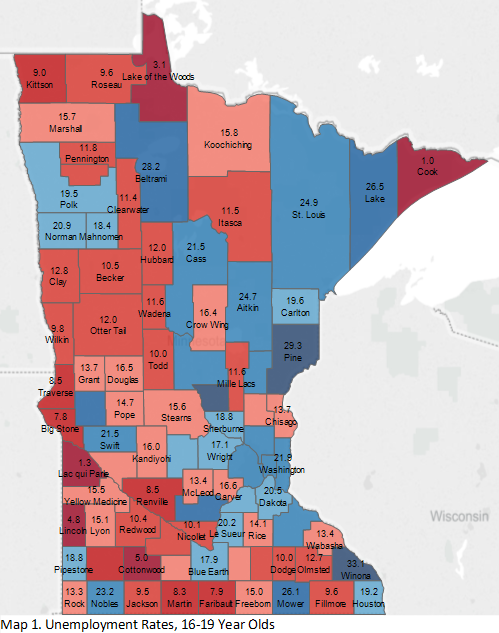 For More Information

Contact Erik White at 218-302-8413.