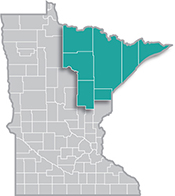 July 15, 2015 - Previous editions of the Local Look have analyzed the real wage growth in Northeast Minnesota and the role recovering jobs in high-wage industries has had on increased earnings in the region. A different approach to analyze wage growth is through DEED's Occupational Employment Statistics (OES) program, which surveys about 21,000 businesses in Minnesota to produce detailed wage estimates for more than 800 occupations.
According to OES data, many jobs in the region have increased their wages over time, but at very different rates. The occupational groups with higher growth to their mean wages tend to be those that had higher wages to start with.
Business and financial, architecture and engineering, legal, and computer and mathematical occupations have seen the biggest growth, with non-inflation adjusted increases of more than $4.00 from 2009 to 2014. Interestingly, production and construction occupations have also added to their mean wage during the recovery from the recession. Jobs with lower wages - such as food preparation, sales, building and grounds cleaning and maintenance, and personal care occupations - tended to show smaller amounts of growth or declines (see Table 1).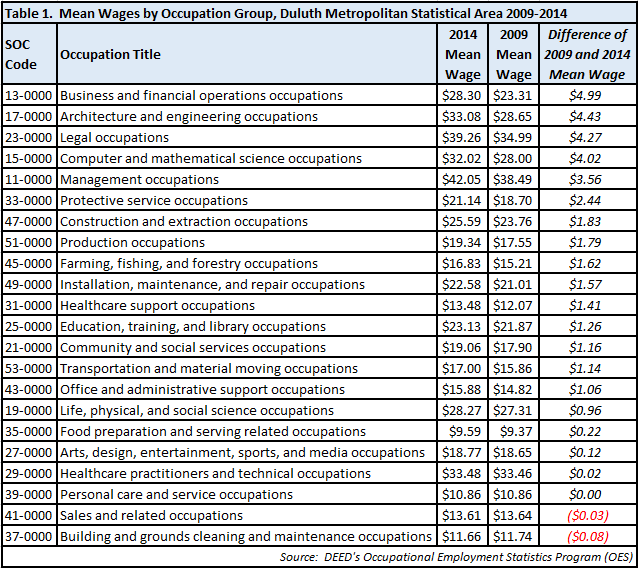 Table 1 shows that different occupation groups saw different amounts of wage growth, but the same trends also occurred within each occupational group. Higher-paying and higher-skilled jobs tended to see bigger wage increases than lower-paying and lower-skilled jobs.
The health care field provides a great example. Already one of the highest-paying jobs, Dentists saw wages jump by an incredible $22.63 since 2009; while Dental Assistants and Dental Hygienists saw their wages decrease or stay relatively the same. A similar relationship exists for Pharmacists, who have seen wage increases of nearly $5.00 an hour, compared to Pharmacy Technicians and Pharmacy Aides, where wages increased less than 1 dollar (see Table 2).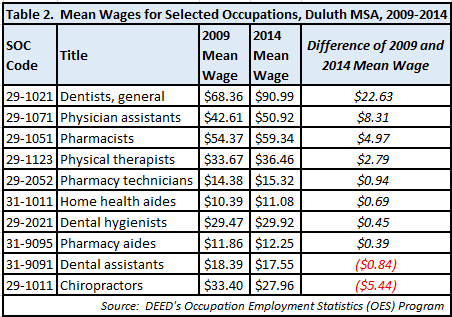 Wages and earnings have increased during the recovery from the recession, a distinguishing attribute for the region. Much of the gains, however, occurred for those occupations with higher skills or greater wages while low-wage jobs remained stagnant in pay. Going forward, this may be a catalyst to more wage growth as businesses look to attract and retain workers at all pay and skill levels. We'll continue to monitor the situation at the Local Look.
For More Information

Contact Erik White at 218-302-8413.