Where IT's At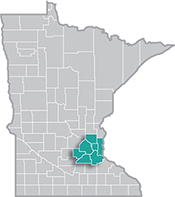 July 2016 - More than any other region in the state, the newly released Occupations in Demand list for the Twin Cities metro area shows employers are in need of computer-related and other information technology (IT) workers. In fact, 11 of the top 70 occupations in demand in the Twin Cities are computer occupations, including software developers, information security analysts, and database administrators (Table 1).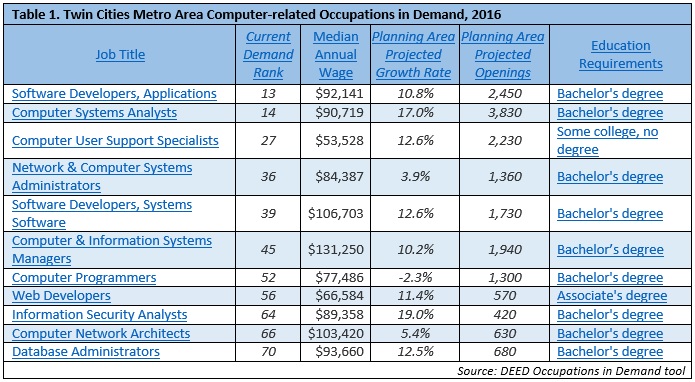 Not only are these jobs in high demand, they are also high paying, with median annual wages ranging from just over $50,000 for computer user support specialists to more than $130,000 for computer and information systems managers. Several of these jobs earn wages that are more than twice the median annual wage across all occupations – another indicator of current demand and the intense value that employers place on these positions.
However, along with higher wages, these occupations also require higher education. Nine of the top 11 computer-related occupations in demand require a bachelor's degree, while the other two require some college or an associate degree. In the most recent Job Vacancy Survey, 84 percent of computer and mathematical vacancies required post-secondary education, compared to 38 percent of all job postings.
Job seekers interested in a career in information technology will need to invest time and money in their education, but should be able to enjoy a great return over time. Not only are these jobs in high demand right now, they are expected to continue expanding in the future, as shown by double-digit growth rates projected in DEED's Employment Outlook tool.
For More Information
Contact Tim O'Neill at 651-259-7401.