Hiring People Who Have Disabilities Creates New Market Opportunities
According to Market Research, Inc., 52 million Americans who have disabilities represent the third-largest market segment today. Of all people who have disabilities:
73 percent are heads of households
48 percent are principal shoppers
58 percent own their own homes
One-third of the 70 million U.S. families have at least one family member who has a disability. Representing a market of consumers with over $1.5 trillion in discretionary income, they prefer to purchase products and services from businesses that understand and meet their needs.
In fact, 93 percent of the total population would prefer to spend money with businesses that hire people who have disabilities, according to a national survey cited by Office of Disability Employment Policy (ODEP).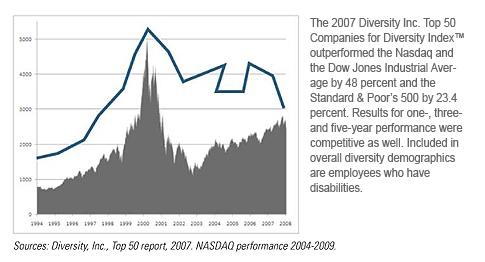 For more comprehensive information on how hiring people who have disabilities can open new market opportunities for your business, visit Diversity Inc. and use keyword 'disability market.'