State Census Resources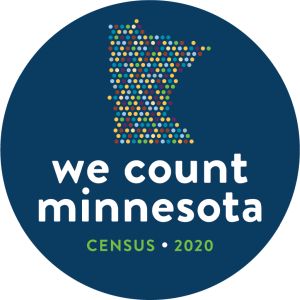 Every ten years, the U.S. Census Bureau works to count every person in the United States, including everyone living in Minnesota.
Learn more about the Census, how to get involved, and how to access tools and resources for your community. 
We Count. Minnesota is a collaboration of businesses, governments, non-profits, and community groups across the state. Its aim is to support a fair and accurate 2020 Census by educating Minnesotans about the importance of the census and promoting their participation in it. The work of "We Count. Minnesota" complements the work being done nationally by the US Census Bureau and the work that community organizations and individuals are doing through the Minnesota Census Mobilization Partnership.