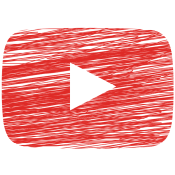 View the 11-Minute CBC Overview video
Step by Step Guide for Completing Your CBC
NOTE: Do not complete any of the following steps until after you have received the "Introduction to CBC" email. These instructions apply only to the standard fingerprint-based background check option and do not correspond directly to the process for submitting follow-up fingerprint-based materials for applicants who already completed a temporary fingerprinting-deferred background check (no longer available).
Print the forms linked in your Introduction to CBC email, then follow these steps:
Step 1: Fill out and sign Form 1 and Form 2.
Fill out your full name and date of birth.
If you have any former names or aliases (including maiden name), complete the forms as follows:

If your first and middle name were the same as your current name for all former names, you may enter only your former last name(s) on this line.
If you used a different first or middle name for any former name, include your full former name for all former names.
Do not include nicknames on this line.

Enter the board to which you have applied for licensure. Do not enter the type of license.
On Form 2, the driver's license information and current address are optional fields. However, under some specific circumstances, having this information can help process your CBC faster.
Sign and date both Form 1 and Form 2.
Step 2: Fill out, but do not sign Form 3.
Fill our your name, date of birth, and board.
Required fields: The identification information on this form is required. Enter the information for the identification you will present at your fingerprinting appointment.

Type: Enter the type of government-issued ID you will present. For examples: Driver's license, Passport, Military ID, Tribal ID, etc.
Entity: Enter the name of the government entity that issued the ID. For example, if presenting a driver's license, provide the name of the state that issued the driver's license. If presenting a passport, provide the name of the issuing country.
Number: Enter the ID number.

Enter a phone number and email address.
Step 3: Take Form 3 and your photo ID to your fingerprinting appointment. Acceptable forms of government-issued ID include driver's licenses, passports, tribal IDs, and military IDs. (Note: You are only required to bring one form of ID.)
Step 4: Sign Form 3 after the person taking your fingerprints has checked your identification. Form 3 must be signed in front of the person who takes your fingerprints at the time the prints are taken. (NOTE: If this isn't done correctly, you will be required to be fingerprinted again.)
Step 5: The person who takes your fingerprints then completes the bottom portion of Form 3 and signs it.
Step 6: After your fingerprints have been taken and the card is completed, the fingerprint card must be dated and signed by both you and the person taking your fingerprints.
Step 7: Complete and sign the PAS Form.
Step 8: Mail your fingerprint card and the accompanying forms to the CBCP office. NOTE: The building at 335 Randolph Ave is closed to the public until April 22, 2022. After April 22, materials may be dropped off between 8:30am and 4:00pm daily, either with office staff or building security.