Mailing Instructions
NOTICE: The building at 335 Randolph Avenue is closed to the public until April 22, 2022. After April 22, materials may be dropped off between 8:30am and 4:00pm daily, either with office staff or building security.
Fingerprints must be submitted to the Criminal Background Check Program (CBCP) on a fingerprint card. CBCP staff continue to telework part time. The office is staffed daily; however, the office may not be staffed during all business hours. We recommend sending fingerprints and forms by USPS or courier (e.g., UPS, FedEx) rather than bringing them to the office in person.
DO NOT send in a fingerprint card until you have received the introductory email from the CBCP.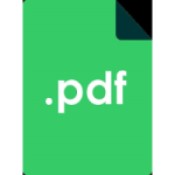 Download and print the checklist for mailing your cards and forms
Complete and sign Forms 1 & 2
Complete Form 3 and the PAS Certification Form
Form 3 is signed by both applicant and fingerprinting technician
Fingerprint card is an FD-258 card and has been completed and signed by both applicant and fingerprinting technician
Place forms and FD-258 card in an envelope. It is best if the fingerprint card is not bent.
Write your return address as follows:
Your Name
Your Street
Your City, Your State Your ZIP
(MN Board of (your board) (e.g., MN Board of Nursing)
Send all three forms and the FD-258 card to the CBCP office at the following address:
Criminal Background Check Program
335 Randolph Ave Ste 180
St Paul, MN  55102