Small Agency Support
The Department of Administration provides accounting, budgeting and human resources services to the state's small agencies, boards and councils through its Small Agency Resource Team, also known as the SmART program. By providing these administrative services, Admin enables these small organizations to focus their most vital resources on their core businesses.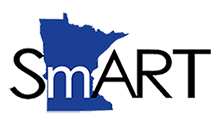 Current SmART customers can find administrative resources, including policies, forms and other information on Admin's Financial Management page and Human Resources page. 
For more human resources information, contact SmART at 651-259-3700. For more financial management information, contact SmART at 651-201-2527. Individual staff contacts can be found on the Contact Us page.
Depending on your specific needs, the SmART program can offer one or more of the services below. Other services may also be available as requested.