Minnesota has historically enjoyed a top-tier spot nationally in the percentage of adults participating in the labor force. Detailed in Figure 1, Minnesota is statistically tied for first place in the nation with North Dakota, with just over 78% of adults age 16-64 in the labor force in 2015. Median earnings are also higher in Minnesota than the U.S. Data from the 2015 American Community Survey reveal that male full-time workers in Minnesota earned about $52,000 annually, while the national median was $49,900. Female full-time workers in Minnesota earned about $42,100 per year, while the national median was $39,900. 

 FIGURE 1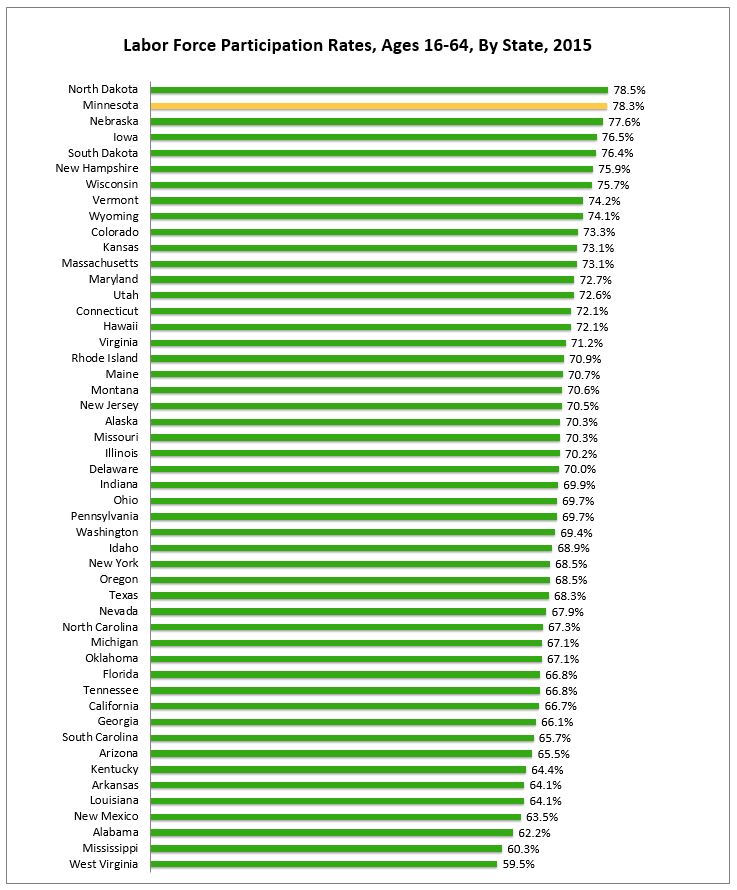 This week, our office released a new series of state- and county-level labor force participation projections to 2050 and 2030 (respectively) by age group and sex. The projections show changes that many employers are beginning to experience. With Minnesota Baby Boomers aging into retirement, a new labor force landscape is emerging across the state—one in which the number of workers is expected to continue to grow, but only very slowly, into the foreseeable future.

In the 1990s, Minnesota added an average of 54,000 new workers to the labor force each year, followed by about 34,000 annually during the 2000s. However, we project the slow-down in labor force growth that has begun to take shape with an average annual growth of only 0.2% between 2020 and 2025. These 6,000-7,000 new entrants that are expected annually are a stark contrast to previous decades where additions to the work force came with relative ease. 
 FIGURE 2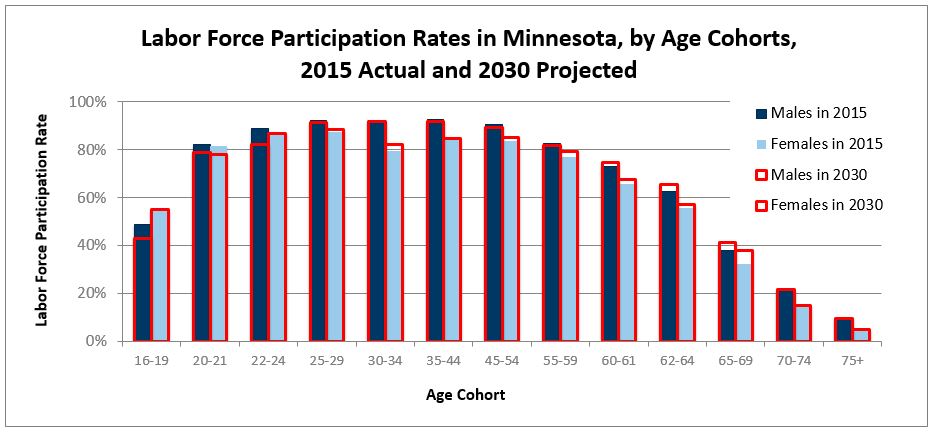 The labor force in Minnesota is projected to reach 3.13 million workers by 2030. Labor force growth for women is projected to be greater than for men, whether measured by number of people or rate of change. However, the number of men in the labor force—1.59 million in 2015 and 1.62 million by 2030—is projected to remain greater than the number of women—1.46 million in 2015 and 1.51 million by 2030. Though the changes to the participation rate from 2015 to 2030, seen in Figure 2, may appear minor, workers age 65+ are projected to increase from 4.9% to 7.6% of the overall work force. 
/admin/demography/data-by-topic/population-data/our-projections/index.jspExplore the new county-level labor force projections on Our Projections page.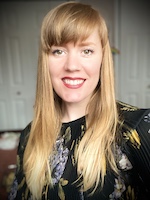 -Author and SDC Senior Projections Demographer Megan Dayton is just another paper cut survivor.
---