Megan Dayton, Senior Projections Demographer, prepares our office's projections for Minnesota overall, as well as its 87 counties, which are also rolled up into 13 Economic Development Regions (EDRs). Like assembling a 10,000-piece puzzle, Megan turns volumes of complex data into a complete, interconnected picture of the future. Below Megan talks about the latest round of county-level projections she has produced, with a time horizon to 2050. 
---
Q: What counties and regions of the state are expecting the most growth between now and 2050?
A: The fastest growing economic development regions remain EDR 11 (centered on the Twin Cities) and EDR 7W (Central, including St. Cloud).  The counties that make up EDR 11 (Anoka, Carver, Dakota, Hennepin, Ramsey, Scott, Washington) and EDR 7W (Benton, Sherburne, Stearns, Wright) are the fastest growing in this dataset. Outside of these two regions, rapidly growing counties are Olmsted (home to Rochester), Clay (home to Moorhead), and Blue Earth (home to Mankato).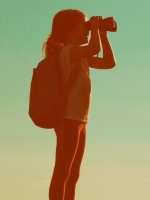 Q: What inputs do you use to create your projections? Do you consider planned economic development?
A: Population projections are estimates of the future—if present demographic patterns remain constant. This dataset utilizes the Census Bureau's population estimates from 2014 as a starting point. We also used vital statistics data (from birth and death certificates) from Minnesota's Department of Health to determine trends in fertility and mortality for each individual geography. We incorporate the latest migration data—the sum of who is moving in and out of any given area. 
Because this method creates assumptions based on current trends for births, deaths, and migration patterns, any anticipated growth—whether from economic development projects or policy changes—will not be reflected in projected trends until that growth starts to actually become apparent in the input data. For example, Olmsted County is anticipating population growth due to plans for the Destination Medical Center in Rochester. However, we have not yet seen a corresponding uptick of in-migration or births in Olmsted County. Our careful and conservative methodological approach means that once the demographic drivers in Olmsted County begin changing, the data in our method will point the trajectory toward future growth. 

Q: What differences are you seeing on the demographic landscape between these latest projections and the last round you prepared?
A: No changes have been made to our statewide population projections dataset. However, these updated county-level population projections redistribute growth within various areas of the state. Overall, every region of Greater Minnesota has lower projected growth in this latest dataset than in our last round. EDR 11, which is the 7-county Twin Cities region, sees the only increase in projected growth (over the prior projection). The total population in the 7-county Twin Cities region is projected to grow by nearly 25% from 2015 to 2045 in the new dataset, whereas the last round predicted approximately 15% growth. In sum, these changes are the result of shifting migration patterns, in addition to tapered growth from natural change (births minus deaths).

Q: What would you encourage county and community leaders to do to make the best use of our new projections?   
A: Visualizing the projected changes for your counties of interest can be a really useful way to understand how the changes are likely to play out. Our "population pyramids" (graphs that show the number of people in each five-year age group by males and females) are a great visual representation of how the population advances into the future. Nearly every county's pyramid will become more top-heavy, representing an older Minnesota on the whole with the aging progression of the Baby Boom generation. Large proportions of elderly Minnesotans will require future planning for an increase in both services and infrastructure tailored or shifted to this population. County and community leaders can also use these projections to examine the working-age population and plan for the workers they will need as the Boomers continue to leave the labor force. 

Q: Are these county projections similar to the projection for the state overall?
A: Yes. Our state-level projections use the same "cohort component method" that we use for county-level projections. Each of Minnesota's 87 counties' total populations sum to the state-level projection for every year published. For a more detailed explanation of how we produce our projections, see the /admin/assets/methodology-2015-2050-mn-counties-projections-by-age-sex-msdc-march2017_tcm36-284991.pdfmethodology document.

Q: What is something that people might not know about being a demographer?
A: On occasion, we actually dream in spreadsheets!  
/admin/demography/data-by-topic/population-data/our-projections/index.jspExplore our new projections for counties and EDRs on Our Projections page.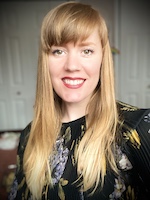 -Author and SDC Senior Projections Demographer Megan Dayton recently lost the earrings that she's wearing in the above picture.
---