We are often asked what's going on in the metro/urban areas of our state versus rural areas/ Greater Minnesota. This can be a difficult question to answer because people hold many different ideas for what constitutes these terms. There are several ways to define urban and rural Minnesota when using demographic (and other) data. There isn't one "right" way to do this, and one approach may be more appropriate than another based on your needs.
Many people consider the seven counties of Anoka, Carver, Dakota, Ramsey, Hennepin, Scott, and Washington to represent the Twin Cities metro, and Minnesota's remaining 80 counties as Greater Minnesota. This definition, while familiar, can be unsatisfying, as there are certainly parts of these seven counties that are not densely populated, just as you can find densely populated areas in places like Rochester, Mankato, and St. Cloud in those 80 other counties.
However, the U.S. Census Bureau publishes data for official metropolitan statistical areas (or MSAs), as defined by the United States Office of Management and Budget (OMB) and updated following each decennial census. MSAs include a core city containing a population hub of 50,000 or more people, together with adjacent communities having a high degree of economic and social integration with that core.
The Census Bureau releases tons of population data for the official Minneapolis-Saint Paul-Bloomington, MN-WI metropolitan statistical area. While this MSA surrounding the central cities of Minneapolis and St. Paul area once consisted of only Anoka, Dakota, Hennepin, and Ramsey Counties in 1950, it has since grown to encompass 16 counties in total. In addition to the seven counties mentioned above, this MSA now includes bordering Pierce and St. Croix Counties in Wisconsin, plus the following seven counties in Minnesota:
Chisago
Isanti
LeSueur
Mille Lacs
Sherburne
Sibley, and
Wright


This definition of metro area can be a head-scratcher to the uninitiated. The federal Office of Management and Budget (OMB) tries to capture the economic cohesion of urban areas by building MSAs out of counties with a certain level of commuting activity to a "core urban area" of 50,000 people or more. So while it might be an hour's drive for a Sherburne County resident working in Minneapolis, the proportion of residents making this commute is high enough that OMB includes them in the MSA.
If you subtract the 14 Minnesota counties that are part of the official Minneapolis-Saint Paul-Bloomington metro from the state, that leaves 73 counties remaining. So are they Greater MN?
Well, one can easily make further distinctions between those counties. There are actually 13 more Minnesota counties that are part of other metropolitan statistical areas either partially or fully within Minnesota:
MSA name (and counties comprised):
Duluth, MN-WI (Carlton and St. Louis County, MN, and Douglas County, WI)
Fargo-Moorhead, ND-MN (Clay County, MN, and Cass County, ND)
Grand-Forks ND-MN (Polk County, MN, and Grand Forks County, ND)
La Crosse-Onalaska, WI-MN (Houston County, MN, and La Crosse County, WI)
Mankato-North Mankato, MN (Blue Earth and Nicollet Counties, MN)
Rochester, MN (Dodge, Fillmore, Olmsted, and Wabasha Counties, MN)
St. Cloud, MN (Benton and Stearns counties, MN)

So if you wish to define Greater MN as all counties not part of an official metro area, that would include 60 counties in the state. The MN Department of Employment and Economic Development has prepared a helpful map of showing all the MSAs and the counties within them.
The Census Bureau also publishes data for 16 micropolitan statistical areas that are fully or partially in Minnesota, built from 17 counties. These micropolitan areas contain a core city with populations of 10,000 to 50,000 and include our regional centers such as Fergus Falls, Willmar and Worthington. Together, metro and micro areas are known as Core Based Statistical Areas (catchy, right?). Click here to see a map of all the metro and micro areas in Minnesota.
There are 43 counties that are not part of either a metro or micro area in our state, and thus could be considered rural counties. Eleven percent of Minnesota's population, about 580,000 people, lived in these rural counties in 2014.
There are two key benefits to using these federal definitions for metro and micro areas. First, data are published for these geographies by the U.S. Census Bureau, Bureau of Labor Statistics, and other federal agencies. You can still get data for individual counties if you prefer the seven-county definition of Twin Cities metro, but you will not find any data already tabulated for this smaller version of the Twin Cities metro in American FactFinder, the Census Bureau's main data retrieval tool. However, FactFinder will readily give you data for the metro or micro areas. Second, data at these levels of geography are nationally comparable. For example, you will find data tabulated for all 381 metropolitan statistical areas in FactFinder, which means you can more easily compare the Twin Cities to other large metros. Check out the Census Bureau's website for more on metro and micro areas.
Another alternative approach to considering differences between urban and rural areas across Minnesota involves dividing areas into three categories based on population size and density. The Census Bureau also publishes data for these three classifications, available in American FactFinder:
Urbanized areas of 50,000 or more people
Urban clusters of at least 2,500 people but fewer than 50,000
Rural areas that encompass everything outside of urbanized areas and urban clusters

While all metro and micro areas are built from counties, urbanized areas and urban clusters are built from much smaller geographic units - blocks and block groups. Because the block is as small a geography as you can go with Census data, you can find urbanized areas and urban clusters within and across counties. In addition, each metropolitan statistical area contains, at its core, at least one urbanized area of 50,000 or more people, while each micropolitan statistical area contains at least one urban cluster within it.
When considering which of the approaches discussed is appropriate for your analysis, remember that metro and micro areas are built with a regional-economic concept in mind, while urbanized areas, urban clusters and the remaining rural areas are based on population size and density patterns that are more refined at local levels. The U.S. Department of Agriculture provides some more helpful context about defining rural America, and commentary on how to arrive at a definition that works for you. Of course, there are other methods of considering urban and rural, and our understanding of these terms may evolve in the future.
Greater Minnesota, Twin Cities, metros, rural areas... these are just a few of the many ways we categorize different parts of the state. Adding definition to these terms can be challenging, but it is a necessary first step when locating data to appreciate what makes our communities unique.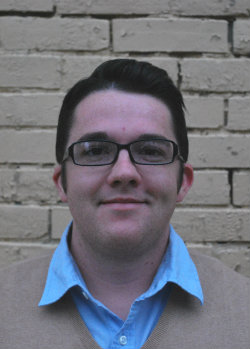 -Staff Note: Research Associate Michael Peterson accepted a new position with the MN Department of Employment and Economic Development in October 2015. Best wishes, Michael!