Maximizing Participation
Some areas in our state have had low count rates in previous Censuses due to a variety of barriers impacting Census participation.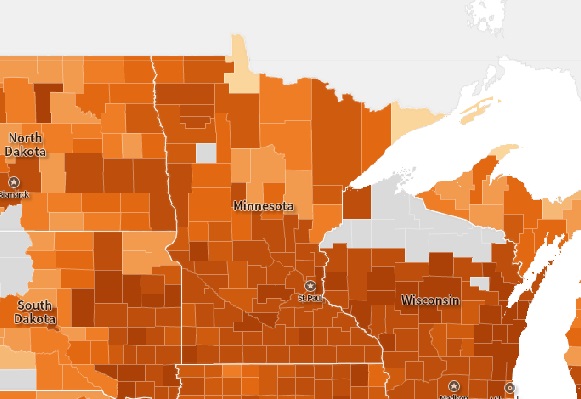 It's a big state! With nearly 5.5 million people and 90,000 square miles of land to cover, efforts to promote the census can be helped by knowing where to target messages.

Check out participation rates from previous censuses to see which areas had low response rates. These areas are critical to engage and educate about Census 2020.

So, what makes an area hard to count?
The Census Bureau calculates which areas are "hard-to-count" based on a number of variables that are correlated with high non-response rates, such as:
1.     Vacant Units
2.     Multi-family Housing Units
3.     Renter Occupied Units
4.     Occupied Units with More Than 1.5 Persons Per Room
5.     Households that are Not Husband/Wife Families
6.     Occupied Units with No Telephone Service
7.     Adults that are Not High School Graduates
8.     People Below Poverty
9.     Households with Public Assistance Income
10.   People Unemployed
11.   Linguistically Isolated Households
12.  Occupied Units Where Householder Recently Moved Into Unit