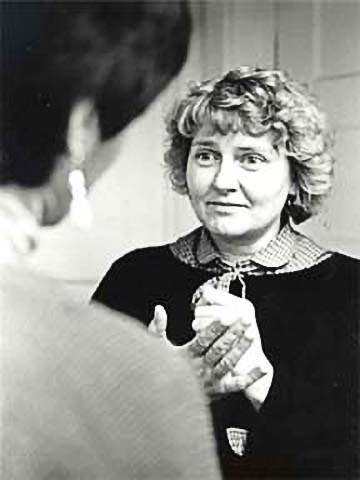 Photo courtesy Ann Marsden
The Key Concepts of IDEA (1997 and 2004) are:
Zero Reject. A free appropriate public education is available to all children with disabilities, residing in the State between the ages of 3 and 21, inclusive, including children with disabilities who have been suspended or expelled from school. In IDEA 2004, such a free appropriate public education emphasizes "special education and related services designed to meet their unique needs and prepare them for further education, employment, and independent living."
Non-discriminatory evaluation:
Determine whether the student has a disability and, if so, what needs the student has for special education and related services. In IDEA 2004 provisions are made for alternative assessments. There are also provisions to prevent the over-representation of children from minority groups in special education.
Appropriate education:
Develop and implement an Individual Education Program (IEP). The 1997 amendments included an increased emphasis on participation of children with disabilities in the general curriculum and the involvement of regular education teachers in developing, reviewing and revising the IEP. IDEA 2004 continues this emphasis with significant changes to the process. IDEA 2004 also adds an emphasis on preparing young people for post-secondary/further education, and on improving the child's academic achievement and functional performance while in school. Transition plans are required at age 16 rather than age 14 under IDEA 1997.