In 1968, the PCMR issued a series of policy statements on residential services aimed at eliminating dehumanizing conditions in state institutions.
The policy essentially focused on improving conditions in institutions. The policies also stated that "community placement can also be dehumanizing." The policies supported the following concepts: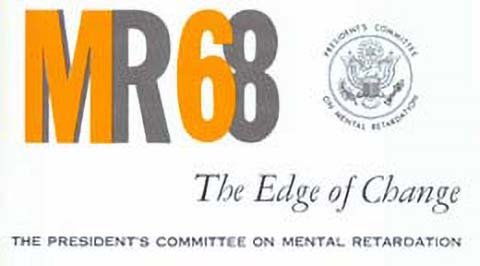 Habilitation: Every residential facility, including those that care for people with the most severe disabilities, should be basically habilitative. None should be merely custodial.

Individual Program: Every resident should have an individually designed and recorded program, written down and planned by a multidisciplinary staff, and regularly reevaluated and redirected.

Public Education: Regular public education agencies should be responsible for the education of people in residential services.

Continuum of Care: Residential placement should be restricted only to those whose special needs can best be met by this type of service. Placement should be continually reevaluated. Communities should offer a variety of alternatives.