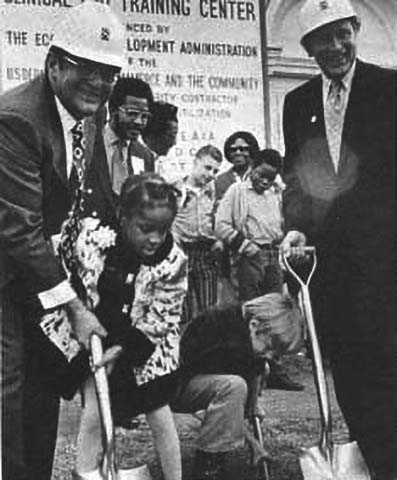 The so-called Community Facilities included 7 diagnostic and evaluation projects, 122 day centers, 66 combined day and residential facilities, and 66 residential facilities.
The grants went to public and non-profit organizations, including State and Special Schools, Regional Centers, Arcs, Day Care Centers, and so on.
By and large, these "community facilities" were large, congregate care operations. For instance, the grant to the Mansfield State Training School for a combined day and residential facility allowed the school to expand from serving 1,650 individuals to serving 1,954.
The grant to the Happiday Work Center allowed it to expand from 20 to 90 individuals. Nevada received two grants to construct two 24-bed children's cottages.