The debate in the 1960s certainly laid the groundwork for the "get ready" or "readiness model" [also described as the continuum of services, least restrictive environment and the cascade model]. There was also a recognition that some individuals could move to the community, some sooner than others, while others would never be ready.
Those who left might move to group living situations, then independent living. The advent of developmental programming in institutions would prepare people for the community. On the other hand, there was an apparent consensus that some would never be ready.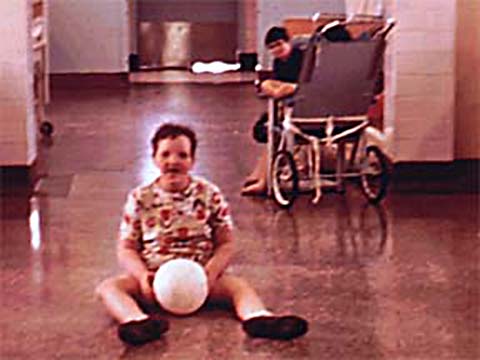 ENCOR was the first truly comprehensive community based program in the United States. This program was designed to provide the full range of services – from cradle to grave. ENCOR included some "firsts" and innovative practices.
"Dean was advocate for disabled": We gratefully acknowledge Shirley Dean's contribution to this ENCOR section, and we are sorry to learn of her death.