Council-Sponsored Grant Activities: Partners in Policymaking®
Partners in Policymaking Class 31
The application review process for Partners Class 31 was completed in July 2013. A total of 32 individuals - 10 self advocates, 21 parents, and one self advocate who is also a parent were selected to participate in Partners Class 31. The kickoff weekend was September 27-29, 2013.
Weekend 1 (September 27-29,2013)
This first weekend session covered the history of disabilities, dating back to 1500 B.C., the perceptions, misconceptions, and treatment of individuals with disabilities over time; and highlighted the Parent Movement, Independent Living Movement, and Self Advocacy Movement.
Charlie and Marie Girsch sought out the creative spirits in participants as reflected in these photos. Through a series of colorful exercises, everyone was challenged to think differently, and stay open to new ideas and new ways to look at things.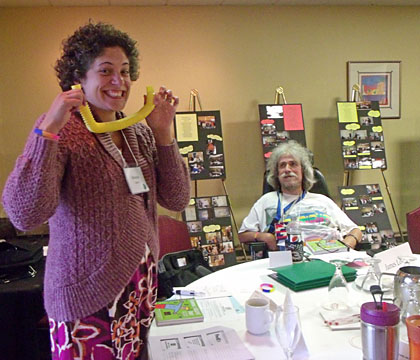 Utilizing Their Creative Side
A panel of Partners graduates, self advocates and parents, also shared their personal experiences about the Partners program, how their lives have changed as a result of their participation, and the benefits they received.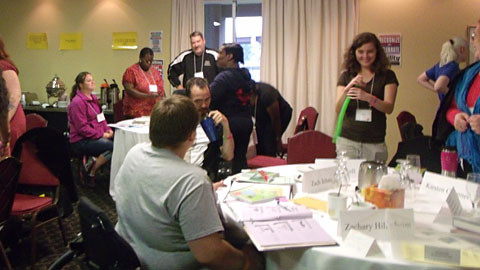 Working Collaboratively
Weekend 2 (October 25-26, 2013)
Patrick Schwarz, an energetic and engaging speaker, and national expert on the topics of inclusive education and special education, began the second weekend session for Partners Class 31. Patrick provided the historical context of inclusive education, offered examples of school and community inclusion, and challenged everyone to better understand what inclusion really means and the strategies behind successful school inclusion. Participants explored the practical application of these concepts by using the principles of civil discourse and role playing effective meetings in a school environment.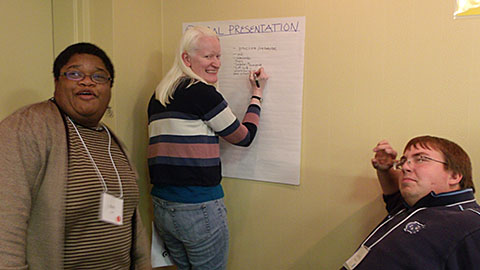 Creative ideas for classroom modifications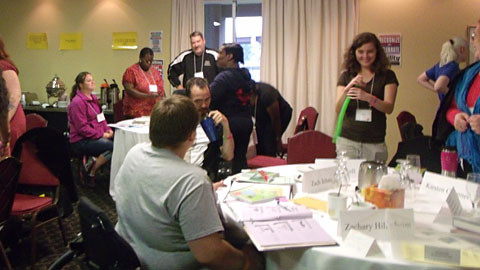 Sharing stories about memorable IEP meetings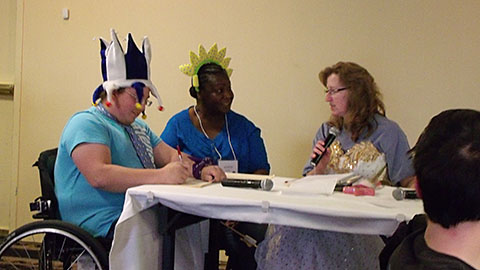 Roleplaying successful meetings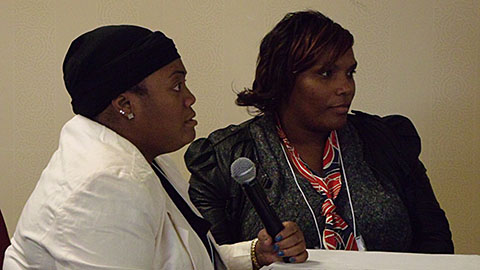 Roleplaying successful meetings
Weekend 3 (November 22-23, 2013)
Local government, at the county level, is where the process begins in Minnesota for determining eligibility for services and supports. Class 31 participants learned about the county's role specifically but were also introduced to the "layers" of government at the federal, state, and local levels. Interactive activities abounded - A "jeopardy" game acquainted everyone with the structure of government and responsibilities of elected officials; a bus exercise converted an issue into pictures; and a visioning exercise created a positive future theme in preparation for meetings with county commissioners.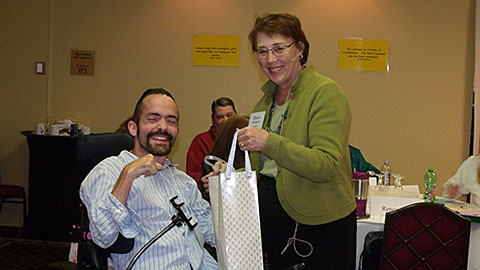 Winner of the jeopardy game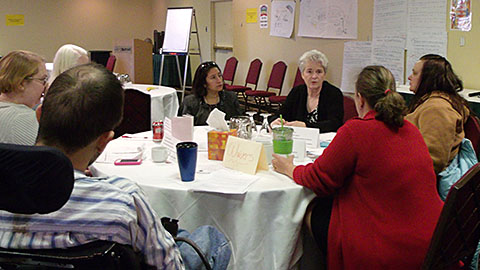 Meetings with County Commissioners are a highlight
Weekend 4 (January 24-25, 2014)
How and where one lives, and with whom are directly related to inclusion and belonging, and how other people see us. Real work for real pay, in a job that matches one's interests and abilities, and offers opportunities for advancement, leads to financial independence, an important part of the dimensions of life. This weekend session focused on these two topics. Class 31 participants worked through small group exercises to explore guiding principles about housing and the full range of regular housing options, and creating workplace environments where everyone can work.
Weekend 5 (February 24-25, 2014)
Community organizing relies on shared self-interests, promotes community building, and can shift and generate collective power. The February weekend session explored community organizing concepts and tactics, and how to utilize various approaches for gaining awareness and support around public policy issues; and learning basic parliamentary procedures for conducting successful meetings.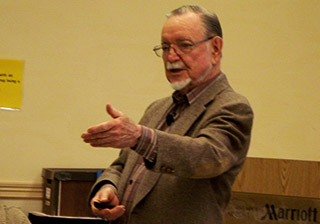 Asset-Based Community Development: Local assets are the primary building blocks of sustainable community development.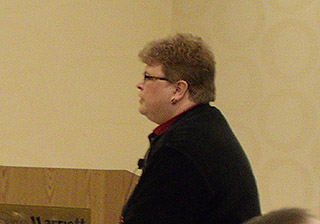 Parliamentary procedure:
Rules of order for productive meetings.
Weekend 6 (March 9-10, 2014)
In advance of this weekend session, participants schedule appointments with their legislators, to introduce themselves and speak about an issue that's important to them. For many participants, this may be a first time experience but one that tends to be a highlight of this weekend session. Preparing and presenting testimony in a mock hearing environment with current or former legislators and other policymakers offers participants another opportunity to practice their communication skills, and develop confidence in what they know and how to help educate their elected officials.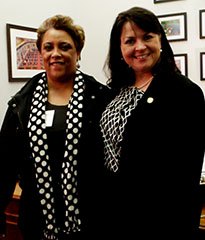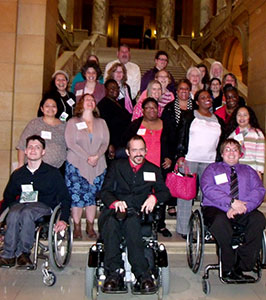 Weekend 7 (April 11 - 12, 2014)
Participants received a comprehensive briefing about the makeup of our federal government, the three branches and their respective roles in defining and shaping national public policy, the importance of the leadership in both Senate and House, and the scope of authority and responsibility that various Committee Chairs and ranking members. In small groups, participants became familiar with current federal policy issues and prepared for meetings with staff from Minnesota's Congressional offices.
The Honorable Donovan Frank, United States District Court, District of Minnesota, shared his background and experiences in working with individuals with disabilities and the role of the Federal Court and disability issues with a national impact.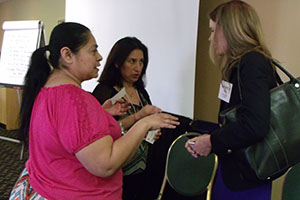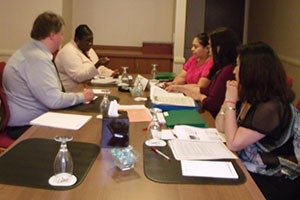 Weekend 8 (May 9-10, 2014)
Working with the media requires another set of skills, tips, and tools for talking with a reporter and presenting a good story. Participants learned the elements of a news report, the importance of researching the issue, and how to give an interview. Preparation and practice were emphasized, and participants had the opportunity to do just that in small groups.
This was graduation weekend for Class 31 Partners. Testimonials were shared about what the Partners experience has meant to participants. A panel of Partners graduates talked about some of the things they have done to move from the knowledge and skills gained from the program to becoming more involved in the policymaking process, realizing the benefits of working together for the benefit of all. Family and friends joined in the graduation celebration, an opportunity to recognize the significant accomplishments that each graduate has personally made to reach this milestone event in their lives.