Council-Sponsored Grant Activities: On Eagle's Wings
Cultural Outreach Program in the African American Community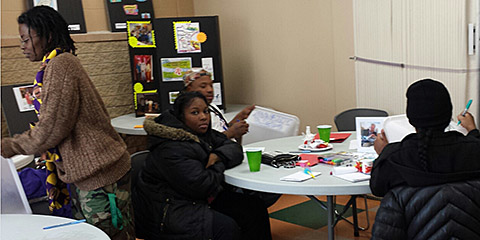 The cultural outreach programs are intended to prepare parents with children with developmental disabilities who are also members of minority communities for the Partners in Policymaking® program – by providing outreach services to minority parents, personal support, and a training program that offers resource information about available programs and services, and introduces the concepts of the Partners program.
Participants become aware of available services and supports, and how to access them in an environment that respects the strengths and abilities of participants and emphasizes the importance of developing personal networks.
Fifteen individuals were recruited for this year's program. All selected participants attended the first training session that was held on December 7, 2013 and focused on the History of Disabilities. Participants shared their life experiences and personal histories, an important component of building community and networks, and how to learn from each other and work together.
The second training session was held on January 4, 2014 and focused on inclusive education. Participants took on the roles of various IEP team members to work through the IEP process, how to best communicate a student's education goals, and assure that necessary services and supports are in place.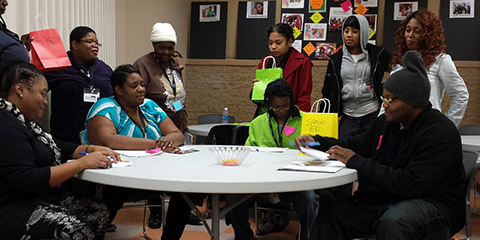 The third training session was held on January 18, 2014, addressed the role of the county in delivering services and supports, and some of the programs and services available and how to access them.
The February 15, 2014 training session gave participants several opportunities to learn and practice how to most effectively communicate with their legislators and other policymakers about disability related issues that affect individuals with developmental disabilities and their families. Sharing personal stories, educating policymakers about the issues, and working together with them to improve the quality of services and how they're delivered are key to making systemic changes that can benefit everyone.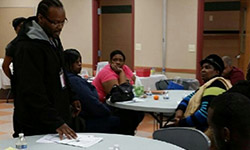 On March 12, 2014, participants met with four Senators from their legislative districts to introduce themselves and discuss issues of particular concern to them. They also had an opportunity to attend a hearing of the Senate Health and Human Services and Housing Committee. Learning first hand about the legislative process during session time is probably the most important and most memorable of the leadership training experiences that the program offers.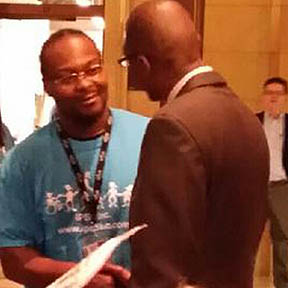 March 15, 2014 was graduation for 12 individuals in this year's program. Participants reviewed and shared lessons learned, and were recognized for regular attendance, leadership skills, and achievements and improvements in their personal lives.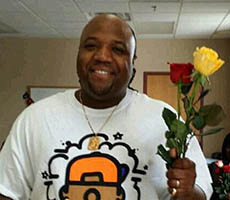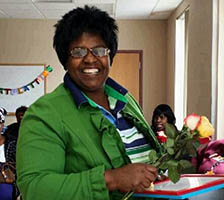 On March 29, 2014, thirteen On Eagles Wings graduates participated in a one-half day training session on Emergency Preparedness. They developed their own Personal Safety Plan, learned what should be included in a Go Kit, and then put together a Go Kit that would best meet their needs in an emergency situation.