Accelerating Growth at Minnesota Manufacturers
Posted on November 01, 2013 at 12:00 PM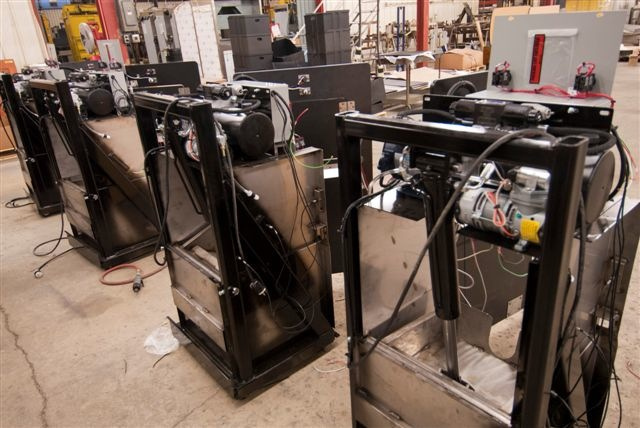 Photo Content: Flickr User recycleharmony; Smart Pack Trash Compactor
Floe International Inc., a dock and boatlift manufacturer in McGregor, MN, was hit hard by the recession. After watching revenue drop to half its typical amount, the company turned to Enterprise MN – a business consulting non-profit – for help. Floe used Enterprise MN's Growth Acceleration Program (GAP) to provide funding for 20 of the company's 70 employees to receive special training that transformed the entire company.
Now Floe's revenue per employee has more than doubled. Sales in 2012 hit an all-time high, which allowed Floe to build a 40,000 square foot addition. Floe International President Don VanderMey believes this GAP-funded training will continue to inspire the company's growth.
This legislative session, Governor Mark Dayton worked with legislators to promote job growth and invest in small businesses located in Minnesota. They provided $750,000 for the Growth Acceleration Program. This grant will allow Enterprise MN to continue helping Minnesota manufacturing companies grow.
Since it was created in 2008, the Growth Acceleration Program at Enterprise MN has helped over 245 Minnesota manufacturing companies invest in their organizations. GAP is a matching grant that enables small manufacturing companies to access business improvement services. GAP provides up to $1 of state money for every $3 a company invests. The initiative has helped these companies create or retain 1,700 jobs.
Companies that have benefitted from GAP grants have been able to:
• Create and retain 1,700 jobs.
• Boost company sales by $106 million
• Save $15.9 million in business costs
• On average, generate a $30 to $1 return-on-investment
In order to be eligible for GAP funding a firm must meet several requirements. The firm must be located in Minnesota and be a manufacturing firm or a firm with manufacturing-related functions.
You can find out if your business qualifies for GAP funding and find the application form
here
.