Worldwide Equipment Leader Toro Announces Expansion in Bloomington
Posted on September 09, 2013 at 8:00 AM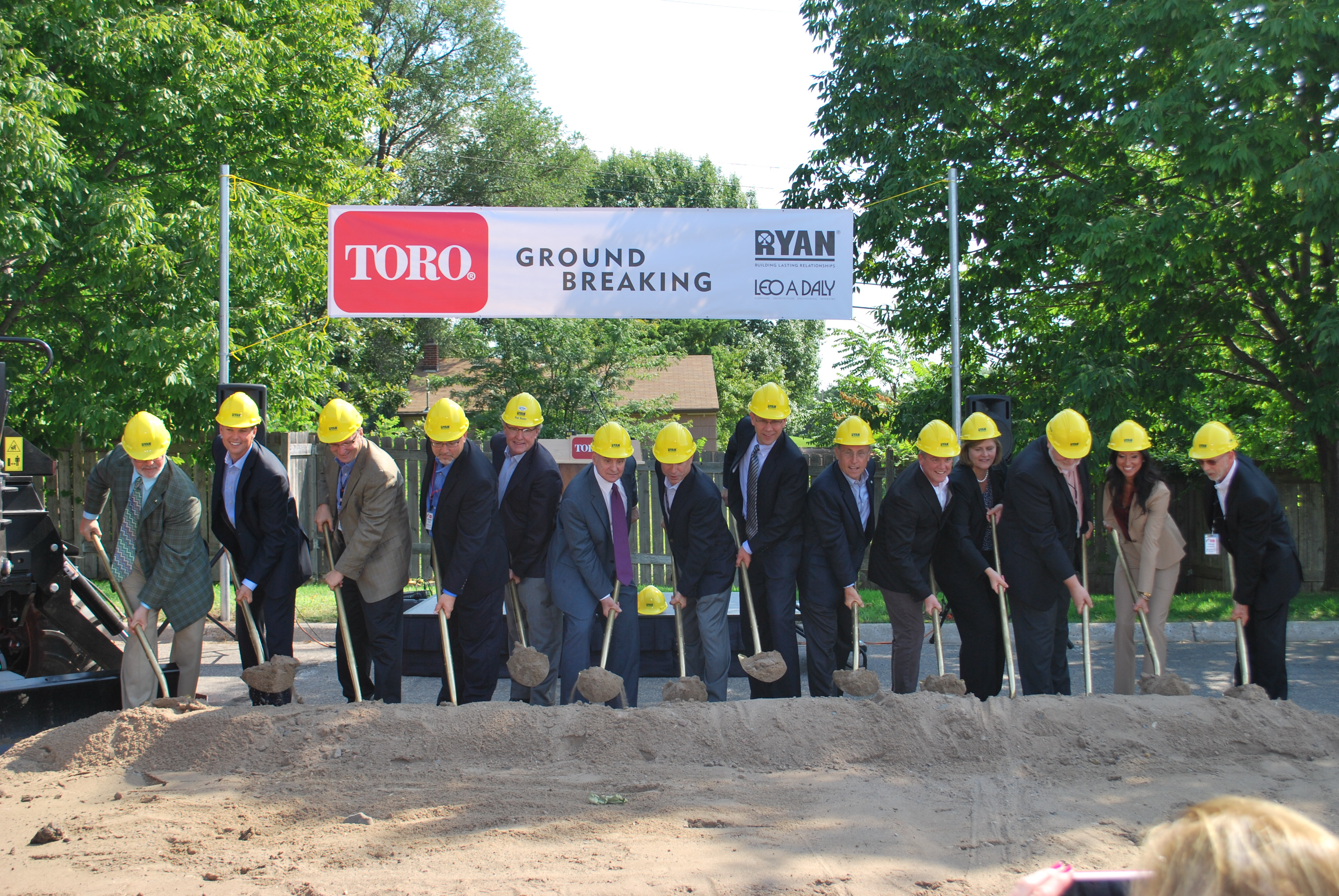 Governor Dayton and DEED Commissioner Katie Clark Sieben join Toro leaders at their Bloomington, MN Expansion

Minnesota companies are shifting into expansion mode. In the latest example, Toro Co. broke ground today on a 75,000-square-foot expansion project that will bring 50 new corporate jobs and retain nearly 900 jobs at the company's headquarters in Bloomington.

"Toro is a longtime Minnesota manufacturer that has been operating in the state for 99 years," said DEED Commissioner Katie Clark Sieben. "We're grateful that the company chose Minnesota for latest expansion and congratulate their leadership and employees on all of their success."

The company, which specializes in manufacturing lawnmowers, snow blowers, leaf blowers and other outdoor equipment, will add a three-story addition on the north side of its headquarters building at Lyndale Avenue South and 82nd Street West.

To assist in the expansion project DEED plans to award Toro a $750,000 forgivable loan from the Minnesota Investment Fund.

The project is the latest in a series of corporate expansions in Minnesota this year. Through the first two quarters, 80 businesses have announced expansion projects that will create more than 2,800 jobs in the state.