Preventing Senior Financial Fraud
Posted on April 26, 2013 at 12:11 PM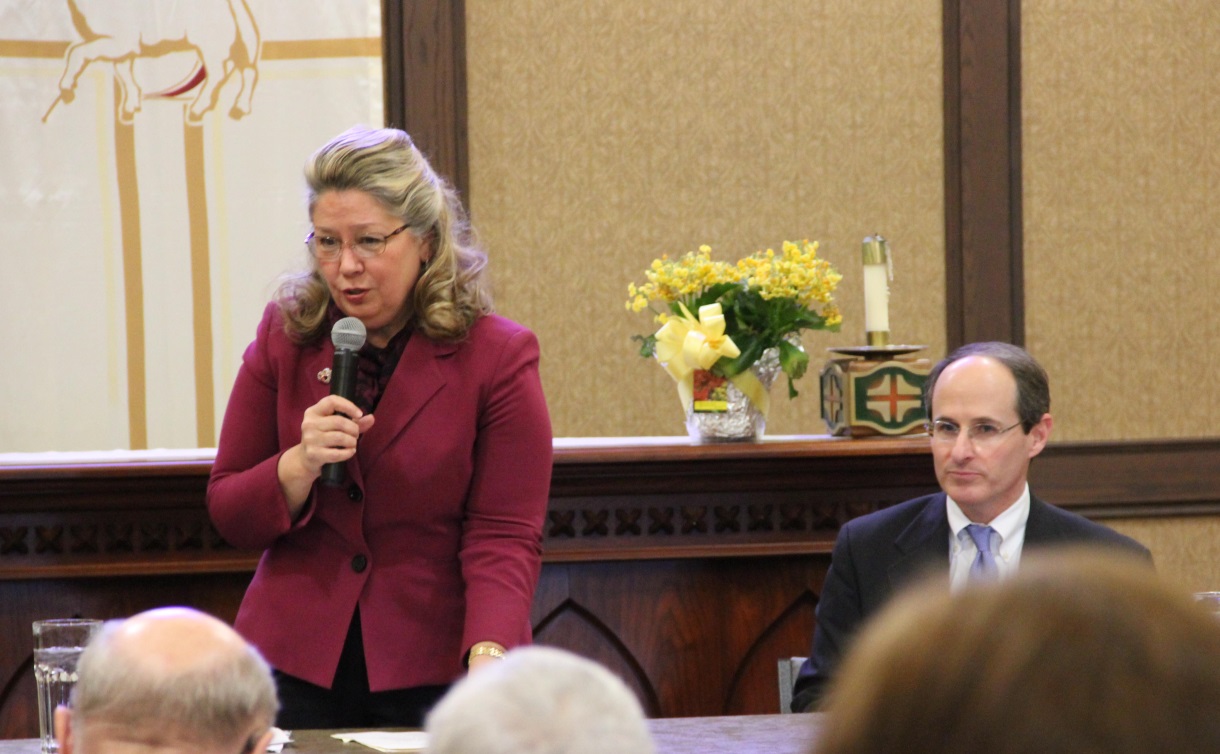 Lt Governor Prettner Solon and Commissioner Mike Rothman held a Town Hall meeting this Thursday to discuss financial fraud and abuse.
On Thursday, Lieutenant Governor Yvonne Prettner Solon and Commerce Commissioner Mike Rothman met with seniors in Duluth to talk about senior fraud prevention. Governor Dayton has proclaimed April Financial Literacy Month, with agencies and organizations across the state meeting with Minnesotans to promote strong personal finance education.
Senior citizens are among the most vulnerable to fraud and financial abuse. Consumers over the age of 65 control 70 percent of the nation's wealth, and often targeting by criminals who seek to take advantage of vulnerable population. Each year con artists scam older Americans out of $2.5 billion. The Minnesota Department of Commerce, the Office of the Lieutenant Governor, and Duluth-area nonprofits joined forces to combat fraud targeting older consumers by providing the tools to raise awareness and protect their finances.
"This is the time to gain financial education to help protect our parents and grandparents from falling victim to scams and fraud," said Commissioner Rothman. As more Minnesotans near retirement age, it's important to work to ensure they have the personal finance literacy necessary to protect their hard-earned savings.
For more information about financial literacy, seniors can visit Minnesota's Senior LinkAge Line, a website and hotline with important tools to help seniors navigate the aging process. For Minnesotans of all ages, the Department of Commerce website has more tools and information to help all Minnesotans gain valuable financial literacy skills.