Commissioner Cassellius Holds Early Education Roundtable in Brainerd
Posted on April 24, 2013 at 2:53 PM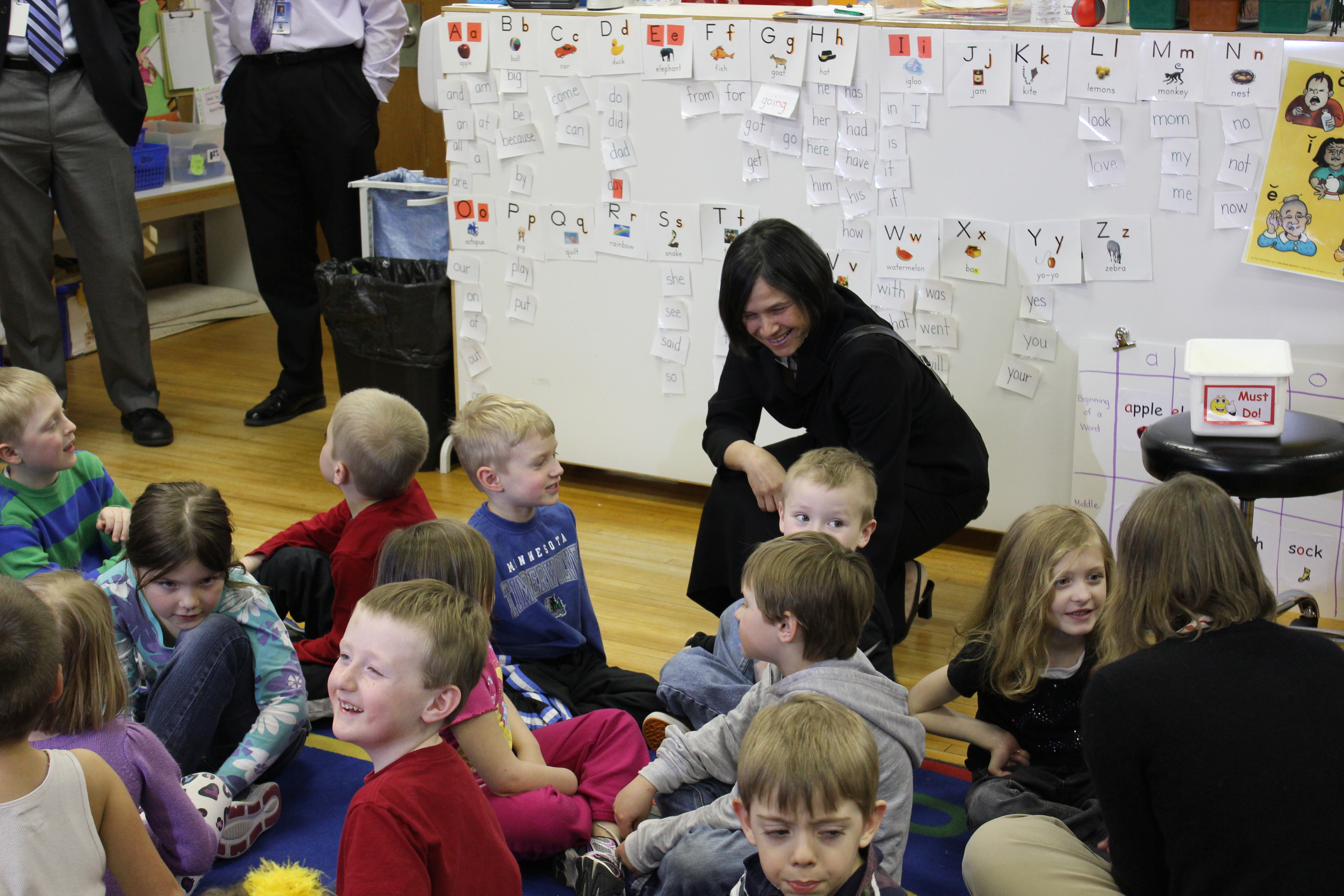 On Monday, Education Commissioner Cassellius held the latest in a series of roundtables across Minnesota on the state of early education. The Commissioner joined Brainerd Superintendent Steve Razidlo, teachers and administrators to talk about the importance of supporting investments in young learners as a critical way to close achievement gaps and improve student outcomes.


Numerous studies have shown that investments in early learning pay strong dividends for our students. Early learning, including programs like pre-Kindergarten and high equality child care, allow children to develop school readiness skills and a love of learning that lasts a lifetime. Children who participate in early learning programs have stronger "soft skills," allowing them to pay attention in class, stay on task, and develop strong work skills.
By preparing children for educational success down the road, Minnesota can realize important cost saving measures down the road. Every $1 invested in early learning yields a $16 return on our investment, in the form of cost savings in education, human services, and the court system, as well as increased future tax revenues from students who participate in early education programs.
Governor Dayton and Commissioner Cassellius are committed to ensuring all Minnesota kids have access to quality learning programs. The Governor's proposed budget includes $44 million to expand early education scholarships, providing 10,000 more students with access to high quality child care and preschool. Governor Dayton has also proposed $40 million to help Minnesota school districts provide optional all-day kindergarten to students free of charge.