eCharging Makes a Big Impact in Minnesota Communities
Posted on March 25, 2013 at 8:00 AM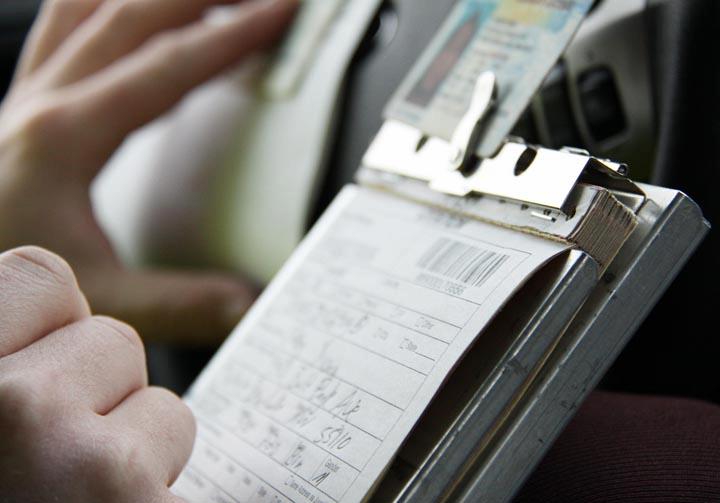 A Minnesota State Patrol Trooper writes a ticket for a driver involved in a crash.
Every year in Minnesota, there are more than 10,000 felony convictions, nearly 100,000 criminal complaints and nearly 200,000 separate charges. And for every one, a paper trail must be created involving the arresting law enforcement agency, attorneys, the court system and the state. It is a necessary part of the work done by Minnesota criminal justice agencies. But it is time consuming and expensive.
That's why the Minnesota Department of Public Safety Bureau of Criminal Apprehension (BCA) developed the electronic charging service known as eCharging. eCharging works by replacing the paper-driven process with an electronic process.
The traditional paper-based approach can take hours to complete as law enforcement shuttles paperwork from their agency to the prosecutor's office to the courts -- documents being recreated and repurposed for each entity. The same process takes minutes using eCharging. Officers no longer spend time or gasoline shuttling paperwork. Information no longer needs to be recreated on form after form.
Officers processing DWIs can get their reports done about an hour faster using eCharging - that's an extra hour available to patrol Minnesota roadways – per stop.
eCharging also saves money – one Minnesota county estimates it will save $500,000 in its first five years using eCharging. Savings like this are happening across Minnesota.
The BCA in 2011 was awarded the International Association of Chiefs of Police Excellence in Technology Award for developing eCharging. The BCA's entry bested more than 4,000 others from across the globe to win the award.
The BCA is rolling out eCharging in criminal justice agencies across Minnesota right now. Statewide deployment is planned by the end of 2014.