Budget for a Better Minnesota: Closing the Achievement Gap
Posted on March 11, 2013 at 4:16 PM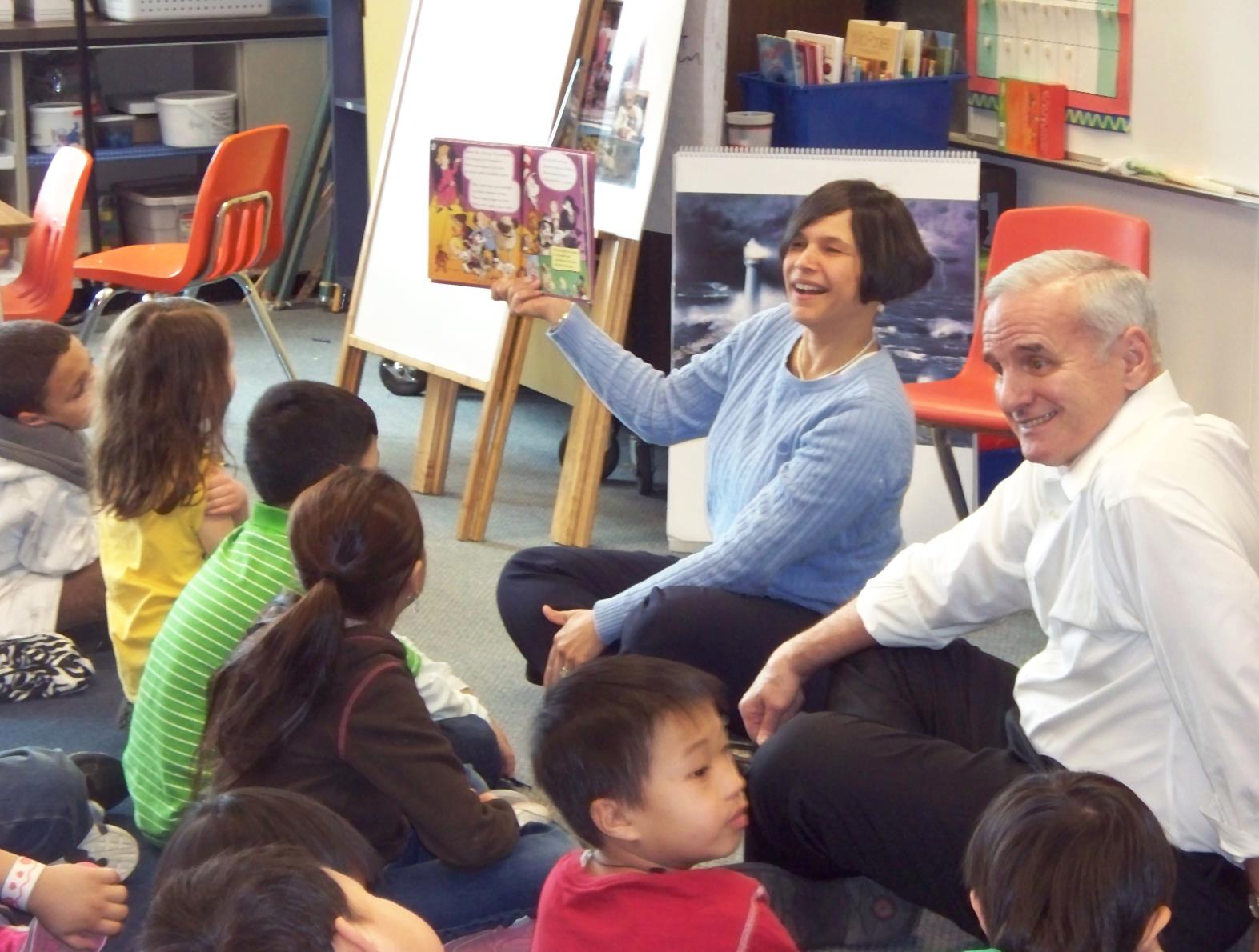 Commissioner Cassellius stood with educators and education advocates to discuss how strategic investments in Governor Dayton's budget will advance current efforts to close Minnesota's achievement gaps. Despite strong test scores, Minnesota is widely recognized as having one of the largest achievement gaps in the nation. Governor Dayton took a comprehensive look at education from early childhood through postsecondary and proposed $640 million in new investments in K-12 and Higher Education.
"If we're going to address Minnesota's significant achievement gaps, we need bold vision and leadership, which is exactly what we see in Governor Dayton's budget," said Commissioner Cassellius on Monday. "The investments take a strategic approach to meeting the needs of every student, especially those who come to us needing more, and position Minnesota to aggressively close the gaps that are some of the worst in the nation.
"I'm mystified why we are ranked as low as we are because I think we do things in the education realm better than most other states and it doesn't obviously show in this case. We're determined to close the achievement gap," Governor Dayton stated in an interview on MPR in early March. "It's going to be critical that all our citizens 10, 20, 30 years from now be productive and successful if we're going to have a vibrant economy."

Governor Dayton's budget proposal invests $640 million in K-12 and Higher Education to ensure our schools have the resources they need to provide equal opportunities every day for every child. The Governor's budget would provide:
$8.9 Million for English Language Learning. The Governor's budget extends funding for ELL from 5 to 7 years to help develop language skills for full participation in the classroom.
$125 Million for Special Education. The Governor's budget invests in special education reform designed to better meet individual needs of students with disabilities.
$119 in Integration Aid. The Governor's budget reinstates funding to promote integrated and stable schools and increase achievement among students of color.
$44 Million for Early Childhood Education Scholarships. The Governor's budget provides scholarships that help 10,000 more children attend high quality child care and preschool so that they enter kindergarten with the skills needed to succeed. Research has shown that investments in high quality early learning provide return on investment of up to $16 for every $1 invested.
$40 Million for All Day Kindergarten. The Governor's budget invests $40 million to help Minnesota school districts provide optional All-Day K to students free of charge. Research shows that children with access to all day kindergarten have better educational outcomes over time.
$7.4 Million for Mental Health in Schools. The Governor's budget includes funding for school based mental health grants that will help ensure students with mental health issues have the necessary supports to meet both their academic and mental health needs.
$4.5 Million for Regional Centers of Excellence. The Governor's budget establishes six new Regional Centers of Excellence to help the state's most struggling schools, with a focus on Greater Minnesota. With this support, schools will be able to implement meaningful reforms to better support students and increase achievement for every child.